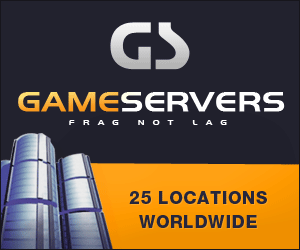 Politico.com
March 19, 2009
By Jen DiMascio
The Obama administration's threatened cuts in weapons systems and military hardware have defense contractors chugging Maalox and adjusting their business plans for a new era of slow-growing budgets.
But as they watch for exactly where Obama's budget ax will fall, they also are exploring new areas of opportunity, guided by Defense Secretary Robert Gates' goal to shift spending away from massive weapons systems and toward the sorts of materials needed for the wars in Iraq and Afghanistan.
So while the days of gorging at the trough may be over, analysts say there are several areas where hungry defense contractors probably can still enjoy a full-course meal. They include:
Robotics
Defense corporations see a strong market with at least five years of growth in unmanned aerial vehicles and robotic systems.
"The future of unmanned systems and robotics is very bright, without a ceiling in sight," said Kyle Snyder, an official with the Association for Unmanned Vehicle Systems International.
Companies are positioning themselves, particularly in the aerial arena, by gobbling up the expertise of smaller companies that specialize in aerial surveillance missions.
In July, Boeing Co. bought Insitu, a company that makes advanced sensors for unmanned aerial vehicles, as part of a larger strategy to increase the company's presence in the unmanned market, said Boeing spokesman Fernando Vivanco.
But the demand for unmanned systems goes far beyond those that fly.
The Army and the Marine Corps are delving into robotic ground vehicles that could do everything from conduct patrols to act as lead infantryman to transport the wounded to safety for medical treatment.
And the Navy is looking into unmanned ships, submarines and carrier-based aerial vehicles that could extend the military's reach by allowing planes to fly long after pilots would tire.
Intelligence, surveillance and reconnaissance
One of the many things unmanned systems do is collect intelligence and deliver it to analysts, who then aim to make sense of it.
For example, Boeing has about $150 million in the so-called ISR services business, operating an unmanned aerial system and delivering video to the military for analysis. The company expects the market will nearly double in the next five years, according to Philip Panagos, Boeing's ISR services director.
The move of defense contractors into the ISR industry is underscored by administration statements expressing more and more interest in intelligence investments in the theaters in Iraq, Afghanistan and beyond.
Last week, retired Navy Adm. Dennis Blair, the director of national intelligence, was asked during a Senate Armed Services Committee hearing about a point that could signal a looming fight on Capitol Hill: whether the Pentagon should continue funding a long-range bomber now under development or put its money in another type of long-range system that could also gather intelligence.
"The question of whether the bomber is the exact right system for the threat is really a Defense Department decision to make, but I would point out that there has to be a balance between your strike capability and your intelligence capability," Blair said. "And I'm personally as concerned about our ability to find the right thing to hit as I am about the ability to hit it."
Cyberwarfare
When President George W. Bush left office, he left behind secret presidential directives ordering a massive investment in cybersecurity — up to $30 billion over seven years, according to news reports.
Classification and vows of secrecy signed by all Pentagon officials make tracking spending in this area notoriously difficult, but officials indicate the money is coming.
"Yes, we are funding it," said Lt. Gen. Raymond Johns, deputy chief of staff for Air Force strategic plans and programs. "We want to fund it."
Existing systems
Under Bush, the Pentagon invested billions in research for new high-tech weapons systems that were supposed to start paying dividends for defense contractors in the next several years. But with the Pentagon facing huge bills for new ships, jets and vehicles, it will be hard-pressed to afford its glitzier big-ticket items.
But no matter what, the Navy, Air Force and Army will still need to equip the nation's fighting machine, so contactors can count on steadily supplying it with nuts and bolts, not to mention troop carriers and planes, says Andrew Krepinevich, president of the Center for Strategic and Budgetary Assessments.
"You can get them now, and in larger numbers, for a known cost," Krepinevich said.
Obama's administration is reviewing the Army's Future Combat System: a Boeing-led package of high-tech tanks, robotics and sensors connected by a computer network costing at least $159 billion. But if the Pentagon opts to delay the program, subcontractors General Dynamics and BAE Systems will hardly be left out in the cold, because General Dynamics makes the Abrams tank and BAE makes the Bradley Fighting Vehicle.
"We can keep the old stuff going longer," BAE spokesman Greg Caires said, adding that the company can also look at upgrading the materials it produces.
Other companies are refashioning older equipment into new models for sale on the international market. On Tuesday, for instance, Boeing announced that its F-15 Eagle will be reconfigured and rebranded as the "Silent Eagle," with more-advanced stealth technology, to woo new global customers.
Logistics and support
Along those lines, Boeing sees sustaining and maintaining airplanes — and those of other companies — as a burgeoning global market.
"Our big, big boss, [Boeing President] Jim McNerney, views services as a growth [area] in the company," said Philip Schwab, vice president for Boeing's global services and support. "He sees the opportunity that where we have funding cutbacks for platforms, the services will still be there to provide sustainment for existing platforms."
For instance, while Lockheed Martin Corp. is pushing sales of the new version of its C-130J airlifter, countries around the world are still flying the older H model, and Boeing wants to outfit them with new cockpits, Schwab said.
And with the Air Force's aerial refueling tanker competition in perpetual limbo, Boeing will continue to maintain its aging fleet of KC-135 and KC-10 tankers, he said. And the Air Force could start pursuing modifications to those aircraft if the new tanker competition is not launched soon, he added.