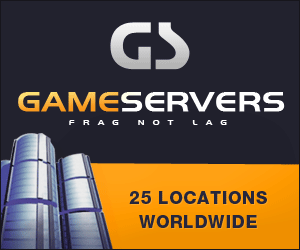 Houston Chronicle
May 25, 2007
Pg. 1
By Michael Hedges, Houston Chronicle Washington Bureau
WASHINGTON — By the time James Coons of Conroe reached Walter Reed Army Medical Center in Washington on a June day in 2003, there were ample signs the soldier was troubled.
In Kuwait, Master Sgt. Coons had complained of sleeplessness and of being haunted by images of a dead soldier he'd seen in a military morgue. Then he had overdosed on sleeping pills, leading to a diagnosis of post-traumatic stress disorder.
Despite those signs, the 35-year-old was not placed on suicide watch when he arrived at Walter Reed on June 30 from Kuwait. Assigned to a hotel-like outpatient facility called Mologne House, he hanged himself in his room in early July.
Coons' parents, Richard and Carol Coons, of Katy, told his story Thursday to a House oversight committee investigating the ways the military deals with mental health issues afflicting soldiers who have served in Iraq and Afghanistan.
In the early years of the war, the military was slow to recognize post-traumatic stress disorder, or PTSD, and even slower to remove the stigma from soldiers suffering from it, Richard Coons and other witnesses said.
For Sgt. Coons, the ailment first manifested itself as a fixation with the sight of a dead soldier.
"For some unknown reason, that image burnt into his mind, an image he saw over and over again in his sleep, and would wake him," his father said.
Two soldiers who served emotionally shattering tours in Iraq described similar symptoms to the congressional panel.
And, like the Coons family, they depicted a military initially slow to come to grips with their trauma.
Thomas Smith said he was sent to Iraq despite pain from an on-duty back injury that should have eliminated him from combat. While in Fallujah, Spc. Smith was exposed to near constant danger, surviving small arms firefights and bombings.
After his first tour in Iraq, Smith said he was diagnosed with "psychiatric problems" by a civilian therapist.
Still, the Army ordered him back to Iraq. He got medical help only after he had attacked a fellow soldier who had accidentally awakened him.
Statistics 'staggering'
Michael Bloodworth, a Kentucky National Guardsman, said he suffered both physical and emotional trauma from a series of roadside bombings — one had knocked him unconscious and caused a concussion. Spc. Bloodworth now is receiving care for traumatic brain injury and for PTSD.
"The most recent statistics on the numbers of soldiers suffering from mental illnesses caused by the war are staggering," said Rep. Henry Waxman, D-Calif., who chairs the oversight committee.
Antonette Zeiss, a mental health official with the Department of Veterans Affairs, said that through the early months of 2007, almost a third of the nearly 700,000 soldiers who had served in Iraq or Afghanistan have sought medical care through the VA. Nearly 40,000 reported symptoms consistent with post-traumatic stress disorder.
Dr. Thomas Insel of the National Institute of Mental Health said post-traumatic stress affected 13 percent of all veterans, a number four times that found in the general American population.
Smith and Bloodworth said a stigma still existed inside the Army when it came to admitting to combat-related stress.
Both said it would be helpful to have a mandatory debriefing of returning combat soldiers with mental health professionals outside the soldiers' chain of command.
But both soldiers also said they were being treated well at military health facilities now, and that they had witnessed positive steps in dealing with stress disorders.
The Army's surgeon general, Maj. Gen. Gale Pollock, admitted, "We have made mistakes. ... The Army medical care is an imperfect medical organization."
But she said the Army was working hard to match the extraordinary care that has saved 91 percent of those with physical wounds with its care of those mentally injured.
"We are equally committed to saving lives and improving lives when the wounds are not evident," she said.
Pollock said a "new PTSD training course" for Army medical caregivers will begin in June. She also said the Army is concentrating on early diagnosis of traumatic brain injury.
Lawmaker offers apology
Rep. Michael McCaul, R-Austin, who introduced the Coons family at the hearing, said it was "unconscionable" to him that somebody who had apparently attempted suicide was placed in an outpatient facility.
He offered the family an apology, while noting, "Unfortunately, the Army has not apologized to you."
The Army listed Sgt. Coons' date of death as July 4 — Independence Day — something that has angered family members, who note his death actually occurred earlier, probably on July 1 or 2.
After he finished testifying, Richard Coons said he was somewhat optimistic to have heard from the soldiers that they were now getting good care.
"I heard that there is hope at least, that there is change coming," he said. "Is it going to happen soon enough?"