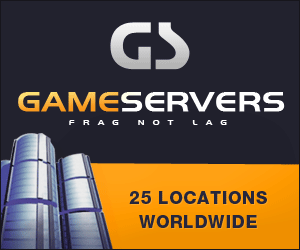 New York Times
May 18, 2007
By Carl Hulse and Jeff Zeleny
WASHINGTON, May 17 — Congressional leaders and the White House began what they said they hoped were the final talks on an Iraq war spending bill on Thursday as Democrats braced for potential defections by lawmakers leery of any compromise with President Bush.
The likelihood that any final agreement will specify no withdrawal date for American troops from Iraq raised the possibility that antiwar Democrats will not support it, particularly in the House, and that the measure will need substantial Republican support to pass.
Mr. Bush, appearing at the White House with Prime Minister Tony Blair of Britain, predicted that after more than three months of stalemate, a deal was within reach to pay for the war through Sept. 30. Any final agreement is expected to impose benchmarks on the Iraqi government, something the White House previously resisted.
"We will work through something we can all live with and enable us to get the job done," Mr. Bush said.
Clearing the way for the negotiations, the Senate on Thursday approved a resolution declaring that "when the armed forces are deployed in harm's way, the president, Congress and the nation should give them all the support they need."
That bare-bones measure will constitute the Senate position in negotiations with the House, which last week passed a bill that would finance the war only through mid-July. Mr. Bush has threatened to veto that measure.
Joshua B. Bolten, White House chief of staff, met with Senate leaders in advance of a crucial meeting on Friday with House and Senate leaders of both parties in an effort to reach an agreement as early as Monday night.
Lawmakers said the White House and Congressional Democrats would have to recede from their earlier positions to strike an accommodation that would send Mr. Bush about $95 billion for the Pentagon before leaving for a Memorial Day break.
"He has been clear: no timelines," Representative Rahm Emanuel of Illinois, chairman of the House Democratic Caucus, said of Mr. Bush. "We have been clear: no blank checks. That's where we are."
Representative Jim McGovern of Massachusetts said he and other liberal Democrats would find it difficult to vote for a watered-down measure that did not set a specific date for troop withdrawals. Mr. McGovern was the author of a proposal calling for most American troops to be pulled out of Iraq within nine months, which received more than 170 votes in the House last week but was defeated.
"It is going to be tough," Mr. McGovern said flatly.
Though leading liberal antiwar groups have not taken a hard line against a compromise, one organization on Thursday took aim at two key Democrats — Carl Levin of Michigan, chairman of the Senate Armed Services Committee, and Steny H. Hoyer of Maryland, the House majority leader — in fresh radio ads. MoveOn.org criticized Senator Levin for not supporting a plan to cut off the financing of major combat operations by April 1.
"Senators Hillary Clinton and Barack Obama voted for it," an announcer says. "But not Carl Levin."
Although the group frequently takes aim at Republicans, organizers said it was the first time it had gone after specific Democrats for their war views.
"Given his position in the Armed Services Committee, we need Levin to show some leadership in ending the war," said Eli Pariser, the executive director of MoveOn.org. "That's why we're especially disappointed in his vote."
In an interview on Thursday, Mr. Levin dismissed the criticism and said he was intent on seeking a responsible end to the war. "I don't want to send a message that we are not going to provide funding for the troops," he said.
The group began airing a similar ad against Representative Hoyer, who broke with the House leadership in opposing Mr. McGovern's proposal to remove most combat troops from Iraq within nine months. A spokeswoman for Mr. Hoyer said he understood the passions surrounding the issue.
The prospect of pushing a war spending bill though Congress by relying on Republican votes may be awkward for the leadership in the House, where Speaker Nancy Pelosi has been a leading war critic. Her spokesman, Brendan Daly, said her objective was to get a strong bill that could draw substantial Democratic backing.
House Republican leaders, whose party has been united against the Democratic measures to this point, have said they would be willing to back a measure acceptable to the president, but want a voice in the negotiations. Representative John A. Boehner of Ohio, the minority leader, is to take part in the talks on Friday.
He called for a quick resolution to the funding fight. "Republicans stand united in opposition to tying the hands of our troops and of all the excessive spending that's been in this bill," Mr. Boehner said. "And we're willing to work with our Democrat colleagues to resolve these differences, but we need to do it now."