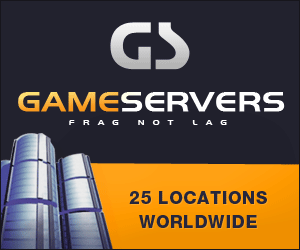 Los Angeles Times
November 30, 2006
Villagers say seven slain in a raid were civilians. The U.S. military contends that it killed eight Al Qaeda fighters.

By Solomon Moore and Raheem Salman, Times Staff Writers
BAGHDAD — Seven people, including a 70-year-old man, his wife and their adult daughter, were killed during a joint U.S. and Iraqi raid early Wednesday near the restive city of Baqubah, local residents and officials said.
The U.S. military issued a different account, saying troops had killed eight Al Qaeda fighters and two women in the raid near Baqubah. The military said U.S. and Iraqi troops were fired on and called in aircraft for support.
Several witnesses in Hashimiya, a Sunni Arab village eight miles west of Baqubah, said they found the bodies of the elderly couple and their daughter in front of their house at dawn, after troops had withdrawn from the area. All three bodies had gunshot wounds to the head, the witnesses said.
The bodies of four men were found in front of another house 100 yards away, neighbors said. The condition of the bodies and other evidence suggested they had been killed by some type of explosion, witnesses said.
A videotape of funeral preparations obtained by The Times showed four bodies in blankets with chest and head wounds. The video also showed a shattered house and dozens of wailing villagers gathered around a bloody stain on the ground. One man held a bloody purse. Another showed spent shells he said had been fired by U.S. troops.
"It is always unfortunate when civilians are hurt or killed during operations to rid Iraq of terrorism," the U.S. military said in a statement. "Terrorists do not hesitate to deliberately place innocent Iraqi women and children in danger by their actions and presence."
The deaths in Hashimiya came hours after U.S. forces in Ramadi, a Sunni Muslim city in Al Anbar province, killed six Iraqis, including three women, a teenage girl and an infant, as they pursued suspected insurgents.
The military said insurgents Wednesday killed a U.S. soldier assigned to Regimental Combat Team 7 in Al Anbar, and a roadside bomb Tuesday killed an American soldier assigned to the 3rd Brigade Combat Team, 82nd Airborne Division in Salahuddin province.
The deaths brought the total number U.S. military fatalities in Iraq to 2,884 since the March 2003 invasion.
In Al Anbar, Iraq's Sunni heartland, members of the Al Anbar Salvation Council, a Sunni tribal militia, battled suspected Al Qaeda fighters north of Fallouja and in Ramadi. An Iraqi police official in the Fallouja suburb of Garma said militiamen killed 15 Al Qaeda members. Five council fighters were killed.
"The capability of the security forces has increased with the assistance of the tribes," said Brig. Gen. Hamid Shouka, Ramadi's police chief. "We have started to take over important responsibilities and missions that are having a great impact on Al Qaeda. In the coming days, we will hit them in Fallouja, Hit and Haditha until we eradicate them all."
Elsewhere in Iraq, insurgents struck hard at Iraqi forces.
In the capital, a roadside bomb exploded near an Iraqi police convoy, killing three officers and two civilians. Thirty minutes later, a car bomb killed another police officer and injured five civilians. In north Baghdad, armed men shot and killed a police colonel. In south Baghdad, a suicide bomber slammed his explosives-packed vehicle into a police checkpoint, killing one officer and injuring seven other men.
In a sign that Shiite Muslim reprisals continue after last week's car bomb attack against a Shiite neighborhood in Baghdad, U.S. troops detained 12 men dressed as Iraqi police commandos at an illegal checkpoint, a police source said. The source said U.S. troops suspected the men might be part of a death squad.
At least 52 bodies were found dumped throughout the capital, apparent victims of death squads.
In Samarra, where insurgents bombed a revered Shiite shrine in February, gunmen attacked a checkpoint, killing two police officers and injuring two others. Another band of fighters attacked the Tharthar police station near Samarra with a car bomb that killed three police officers and injured five others.
In Muqdadiya, insurgents stormed a cellphone shop, shot the owner and planted a bomb that exploded when civilians gathered at the store, a U.S. military statement said. Five people were killed and 25 injured.
Meanwhile, forensic witnesses continued to offer testimony in the genocide trial of former Iraqi leader Saddam Hussein. Hussein, already sentenced to death in one trial, is being prosecuted over a 1987-88 military campaign that killed tens of thousands of Kurdish civilians.
Archeologist Douglas Scott of the University of Nebraska said he had analyzed 124 cartridges collected from a mass grave in 1992 and had determined they were fired by at least seven AK-47-type machine guns.
"The distribution of cartridges is linear. It's consistent with a fire-squad-type organization," Scott said. "It is clear that the shooter moved from a linear firing line into a cluster."
A second expert witness, Asfandiar Shurki, a Michigan physician, said he had traveled to Turkey in 1988 to examine Kurdish Iraqi refugees for signs of chemical weapons exposure. Shurki said that of 26 refugees he interviewed and examined, 25 said they had been attacked on Aug. 25, 1988.
"Eight-five percent alleged the bombs created yellow smoke with a bitter, garlicky odor," he said.
All had respiratory problems, burning skin, eye irritation and gastrointestinal problems. Shurki said the symptoms were consistent with mustard gas exposure.
Shurki said Kurdish refugees told him that other gas victims had died within minutes of exposure and had muscle spasms symptomatic of nerve agents.
"Our report proved mustard gas was used widely, as well as sarin and nerve agent," he said.