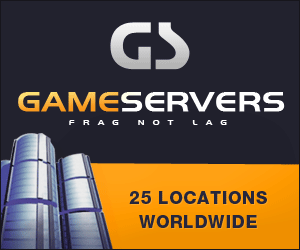 Washington Times
May 5, 2007
Pg. 1
By Nicholas Kralev, The Washington Times
SHARM EL SHEIK, Egypt -- A high-profile international conference on Iraq's future here ended yesterday with the Baghdad government voicing skepticism that promises made by other Arab states will be kept, and with Secretary of State Condoleezza Rice pointedly reminding fellow delegates that the United States has spent more than $20 billion since the war began.
"We will see the extent of the seriousness and commitment among these nations to what they signed today," Iraqi Prime Minister Nouri al-Maliki said in reference to a document endorsed by more than 60 countries at the forum. "If these promises are not kept, we will watch it, and there will be no reason to hold any further conferences."
Mr. Maliki had at least two reasons to be disappointed. First, he did not get the foreign debt forgiveness he hoped for, even though participants pledged more than $30 billion in canceled debt and other aid.
Saudi Arabia, which has had a tense relationship with Mr. al-Maliki's government, refused to say how much of the Iraq debt it would be willing to forgive. The kingdom, one of Iraq's biggest creditors, is owed more than $15 billion. Other top creditors, including Kuwait, Russia and China, did not announce immediate debt relief either.
Second, there was no progress toward mending relations between the United States and Iran. Miss Rice made clear she would meet with Foreign Minister Manouchehr Mottaki, but he rebuffed attempts by Iraqi and Egyptians officials to arrange even a brief encounter.
Mr. Mottaki avoided a dinner on Thursday night, apparently because the dress worn by a violinist performing at the venue was too revealing, the Associated Press reported.
"Everyone has an agenda, and it has damaged the situation in Iraq," Mr. al-Maliki said of differences among the United States, Iran and Syria. "We had hoped for a dialogue. Squabble anywhere else in the world, but not on Iraqi soil."
Miss Rice did meet with Syrian Foreign Minister Walid Moallem, but said she was not going to "chase" Mr. Mottaki in the hallways.
"The opportunity simply didn't arise for the foreign minister of Iran and me to meet," she told reporters. "I would have taken that opportunity."
The U.S. ambassador to Iraq, Ryan Crocker, said he spent three minutes discussing Iraq with Iranian Deputy Foreign Minister Abbas Araghchi.
"There is a lot of suspicion" between Washington and Tehran, said Iraqi Foreign Minister Hoshyar Zebari. "There is a lot of mistrust. But it is in my country's interest really to see a reduction of this tension."
Miss Rice urged Iraq's neighbors to secure "borders from terrorists who enter Iraq and from arms to terrorists which harm innocent Iraqis." She also called for more economic aid.
"Today, the United States has spent about 20.6 billion of American taxpayer dollars to try and help with reconstruction in Iraq, and we're going to continue to do it because we fundamentally believe that a stable, secure, democratic Iraq will be at the heart of a Middle East that can be stable, secure and democratic and therefore a strong pillar for international peace and security," she said.
But Iraq itself must do several things, she added.
"Iraq needs a process of national reconciliation," she said."It needs a successful and urgent process to bring all Iraqis into the belief that Iraq will be an Iraq for all Iraqis."
The secretary cited as most urgent steps the adoption of an oil law and revision of de-Ba'athification laws, which banned members of Saddam Hussein's party from public office after the U.S. occupation.
"There will be need for provincial elections," she said. "There will be a need for constitutional review. There will be a need to demobilize and dismantle militias."