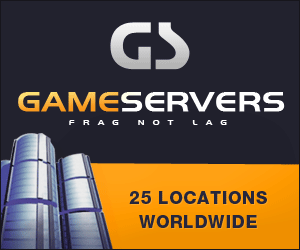 USA Today
May 17, 2007
Pg. 4
Lost Comrades, Three Soldiers' Kidnappings Wear On Town

By Oren Dorell, USA Today
WATERTOWN, N.Y. — Several soldiers stationed at Fort Drum on Wednesday were worried for their comrades missing in Iraq, and both they and townsfolk condemned the terrorists who took them.
Sgt. Jeremy Larive, 30, of Hamilton, Ohio, who was waiting at Bradley Military Supply to have his head shaved with a straight-edged razor, said people on the base are just hoping the men will return home safe, unlike some other hostages who have been taken.
"Whenever we capture the enemy, we are humane to them," he said. "We're just trying to make the future safer for them, for the Iraqi people and the Afghan people that just want to live their life."
Fort Drum is home to the 10th Mountain Division, which lost four soldiers in an ambush Saturday in Iraq that also left three soldiers missing. A group affiliated with al-Qaeda claimed on a website to have captured the men.
More than 4,000 soldiers in Iraq were looking for the men Wednesday, said a Fort Drum spokesman, Lt. Col. Paul Fitzpatrick. The military in Iraq distributed thousands of leaflets seeking help and announced a $200,000 reward for information that leads to the rescue or recovery of the missing Americans, he said.
Three of the five bodies recovered from the scene have been identified. Two others include an Iraqi army soldier and an American who could not be identified at the scene, Fitzpatrick said.
"We are presuming that our soldiers are alive, and if they are in the custody of others, we expect they'll be treated with dignity and respect," he said.
Fitzpatrick said there is a sense of trepidation for the condition of these soldiers.
"The limited history of American soldiers captured in Iraq has not been a good outcome," he said.
Would the kidnappings make soldiers skittish in Iraq? Fitzpatrick said no.
"Soldiers are doers," he said.
The military released the names of four soldiers listed as missing because one of the soldiers killed in the ambush is unidentified. They are Sgt. Anthony Schober, 23, of Reno; Spc. Alex Jimenez, 25, of Lawrence, Mass.; Pfc. Joseph Anzack, 20, of Torrance, Calif.; and Pvt. Byron Fouty, 19, of Waterford, Mich.
Bill McKinney, president of Bradley Military Enterprises, which sells uniforms, equipment and haircuts to soldiers, said the townspeople care a great deal for the men and women of Fort Drum. "You can't work in a profession like taking care of soldiers' needs, listening to their problems, and not bond with them over time," he said.
Kory Robbins, 26, an assistant manager at Bradley, said the wife of Daniel Courneya, 19, one of the men killed in the ambush, came into the store Tuesday with her mother to return about $300 worth of uniforms she had bought for her husband.
"Anytime a tragedy like this happens, it puts a dark cloud on the community," said Kat O'Kelley, 31, a used-car saleswoman at the Auto Connection.
Some soldiers and townspeople were angry that the terrorists do not abide by the same laws for the holding of prisoners that the coalition forces do. "America should abandon the Geneva Conventions," said Josh Crump, 22, a salesman at Auto Connection.
Crump's supervisor disagreed. "Two wrongs don't make a right," sales manager Kevin Hutt, 33, said.
Spc. Cole Thompson, 20, a forward observer in the 222nd Infantry Battalion, 1st Brigade of the 10th Mountain Division, said U.S. soldiers play by different rules than the enemy.
"It kind of gives them an advantage," he said.
Thompson served in Iraq from August 2005 to July 2006. He said when he saw an Iraqi carrying an assault rifle, he'd have to approach the Iraqi and make sure there wasn't any hostile action. The enemy, on the other hand, "has the freedom to do whatever they want."
Thompson said he and other soldiers have talked about the possibility of being captured by al-Qaeda. "Everybody says, 'They won't take me alive,' " he said. "Sometimes things just don't work out like that."
Jim Frost, a veteran of Desert Storm who now works as a tattoo artist at Forever Tattoos near the base, condemned the ideology of the Islamic terrorists who say they have the Americans.
"What religion would allow you to take someone and take their lives as something to barter with?" he asked. "I guess there's a special spot in hell for those people."
Spc. Michael Shepard, 25, who currently lives in London, said the kidnappings would backfire. "I think they're kind of cowardly," he said. "If they're trying to make a difference, it just makes people angry.
Larive said the kidnappings would make no difference to him. He returned from Iraq in June after a year-long stint and is ready to go back. "I like being deployed," he said. "I like helping people who are not strong enough to help themselves."