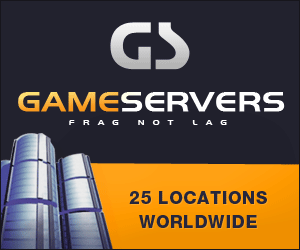 Los Angeles Times
October 29, 2007
Fires add to strain on military personnel caught between the commitment to serve their country and the need to be with loved ones in time of need.

By Tony Perry, Los Angeles Times Staff Writer
VALLEY CENTER, Calif. -- Their hilltop home outside this rural community in northern San Diego County was the proudest possession of Billy and Shellie Dial.
To the Dials, the home on New Moon Lane represented safety for Shellie and their six daughters and 10 grandchildren while Billy, a Marine master gunnery sergeant, was deployed in Iraq. And it was where the Dials had planned to retire when Billy finishes his current hitch.
But in minutes last week, the Witch fire burned the Dials' dream home to the ground. Shellie e-mailed the bad news to her husband in Taqaddum, Iraq, where he is maintenance chief for a helicopter squadron. He is seven weeks into his fourth tour in Iraq.
"I told him I needed him home, but if his Marines needed him more, he should stay in Iraq," Shellie Dial said Sunday as she and four of her daughters surveyed the ashes that once were their home.
Also on Sunday, California National Guard Sgt. Jerrod Dett remained on duty in San Diego, despite the fact his Running Springs home was destroyed by the Arrowhead fire just hours after his unit was mobilized. He could ask for leave but had not.
"We have a mission to do," said Dett, 36, a food preparation specialist. "I want to concentrate on my job: getting food to the soldiers and to the people in the shelters."
It was a week of stress and fear for many in San Diego County, as multiple fires destroyed more than 1,580 homes, killed seven people and caused more than $1 billion in damage.
The anxiety was magnified for many military families, in which one spouse was at home and the other deployed, often thousands of miles away. Though only a handful of military families ended up losing their homes -- mainly because no on-base housing was destroyed -- the fires spread uncertainty for thousands.
Once again, military families were faced with a collision common to their lives, particularly since Sept. 11: the conflict between duty to country and duty to family.
Starting on the first day of the fire, Navy spouses, serving as ombudsmen for individual ships, begin firing off e-mails telling each ship's captain and crew of the growing catastrophe.
"They were all highly stressed," said Crystal Campbell, whose husband is aboard the Denver, a transport ship.
Through years of experience, the Navy has a highly developed system of getting deployed sailors in touch with their families, and also helping families cope with unexpected problems. Some 300 ombudsmen serve San Diego-based ships.
Many of the ombudsmen went through the Cedar fire in 2003 when the same notification system was used. "We've had a lot of training," Campbell said.
Sarah Schmidt, ombudsman for the amphibious assault ship Bonhomme Richard, arranged through the ship's captain to have each sailor make a three-minute phone call home. "It was mandatory," she said.
The Navy found on-base housing for families forced to evacuate their off-base homes. Eighteen families from the Bonhomme Richard were relocated, including two who remained unsure if their Ramona homes had been destroyed.
If the families were afraid, some sailors were frantic for news that everything was OK, or at least under control.
"When you're out there and something happens," said John Sarmento, whose wife is an officer aboard the Bonhomme, "you want to go home immediately, guns blazing, to help the family get through. But you can't. It's one of those things you have to accept as a Navy spouse."
When fire struck inside Camp Pendleton, disrupting training and forcing evacuation of some housing areas, commanders in Iraq ordered officers and senior enlisted personnel to brief their troops and keep them updated.
The Horno fire blazed for three days, burning more than 21,000 acres, but no structures were lost on base and all evacuees were back in their homes by the end of the week. Training for troops set to deploy to Iraq resumes today, base officials said.
Dett, a chef at the Doubletree Hotel Ontario Airport, got two calls last Monday: one from the San Bernardino County Sheriff's Department telling him to evacuate, one from the National Guard telling him to meet at the Azusa armory. Knowing that his fiancee and her three children were safe, he hurried to the armory.
After the Sept. 11 terrorist attacks, Dett spent a year deployed to a Utah munitions installation. He has not sought "compassionate leave" to see his burned-out house and is not sure when his unit, Delta Company, 1st Battalion, 18th Cavalry Regiment, will be demobilized.
"It could be weeks," he said.
One of the first things Shellie Dial, 53, noticed as she arrived at the site where her home had stood were the once majestic oak trees around the property. Many were gone, others blackened.
Just before Billy deployed in September, the family had finished remodeling: new bedrooms, kitchen, carpeting. He was home in 2003 and had helped keep the Cedar fire from destroying the house.
"We were almost done," Dial said. "Just three years more and Billy would be retired: We could get in the motor home and travel with the grandkids. I guess plans have a way of not staying the way you want."
Her husband is on his way home. After making sure the maintenance needs of his squadron's helicopters were being met, he began the 24-hour trip to Southern California. Most likely, he'll get two weeks leave and then have to return.
On Sunday night a week ago, Shellie had been warned by neighbors to evacuate. She grabbed the usual items: the children (only one still living at home), the animals (two dogs, one cat), and the family's photos and important papers. She had time to contact her husband to ask if there was anything else he wanted saved.
Yes, he answered, his dress-blue uniforms.
"He's a Marine," she said, as though no further explanation was required.