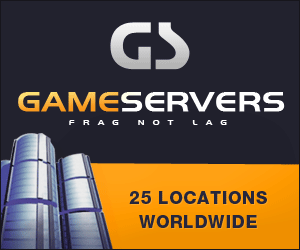 By DONNA BRYSON, Associated Press Writer Donna Bryson, Associated Press Writer – 49 mins ago
JOHANNESBURG – South Africa barred the Dalai Lama from a peace conference in Johannesburg this week, saying Monday it did not want to endanger the government's relationship with China. The move prompted sharp criticism from the Nobel Committee, among others.
Thabo Masebe, spokesman for President Kgalema Motlanthe, said now was not the time for such a high-profile visit from the Tibetan spiritual leader and added that South Africa hoped to avoid being "the source of negative publicity about China."
Instead the barring — technically a refusal to issue an official invitation — generated negative comments toward South Africa.
"It is disappointing that South Africa, which has received so much solidarity from the world, doesn't want to give that solidarity to others," Nobel Institute Director Geir Lundestad told The Associated Press in Oslo, referring to the decades-long fight against apartheid.
Retired Cape Town Archbishop Desmond Tutu and former presidents F.W. de Klerk and Nelson Mandela had issued invitations to fellow Nobel peace laureates like the Dalai Lama on behalf of the South African soccer officials who organized the conference.
Friday's peace conference was called to highlight the first World Cup to be held in Africa, which South Africa will host in 2010. It aimed to gather Nobel laureates, Hollywood celebrities and others to discuss issues ranging from racism to how sports can bring people and nations together.
Tutu and members of the Nobel Committee have now canceled plans to attend because the Dalai Lama was barred.
"(South Africa) should admit anyone with a legitimate and peaceful interest and should not take political decisions on who should, and who should not, attend," de Klerk said in a statement Monday.
Masebe told the AP that the government made the decision last month. He said the Dalai Lama has been welcomed twice previously in South Africa, and would be welcome again in the future — but "not now, when the whole world is looking at South Africa."
"We do value our relationship with China," Masebe said Monday.
South Africa is China's largest trading partner on the continent.
China claims Tibet as part of its territory, but many Tibetans say Chinese rule deprives them of religious freedom and autonomy. Beijing accuses the Dalai Lama of pushing for Tibetan independence and fomenting anti-Chinese protests among Tibetans.
Beijing, an ally when South Africa's now-governing African National Congress was a liberation movement, and Pretoria have diplomatic ties stretching back a decade and an economic relationship based on trade as well as aid.
Samdhong Rinpoche, the prime minister of the Tibetan government-in-exile, said South Africa was under pressure from Beijing and its decision to bar the Dalai Lama was a business matter.
"South Africa is a newly emerging country and China is giving it considerable economic resources so it is understandable," he said Monday in Dharmsala, India. "We understand that every country has to protect its economic and political interests."
Masebe insisted that his government was not bowing to pressure from China.
"We make our own decisions," he said.
Tamu Matose, a spokeswoman for Archbishop Tutu, told the AP that Tutu would not attend the conference "because of the Dalai Lama issue." Tutu was quoted Sunday as calling the barring "disgraceful."
Masebe said if organizers had talked with government officials before planning to include the Dalai Lama, they would have been advised to exclude him and the controversy could have been avoided.
But Kjetil Siem, chief executive officer of South Africa's Premier Soccer League, said the Dalai Lama was invited as a matter of course along with other laureates.
"When it comes to peace conferences ... it has nothing to do with the government," Siem said.
Siem said the conference was a chance to show what South Africa has accomplished. Soccer was once as segregated as the rest of South African society, with four race-based leagues. Today, the nation is proudly united behind the upcoming World Cup.
The controversy over the Dalai Lama showed the peace conference was "more needed than ever," Siem said.