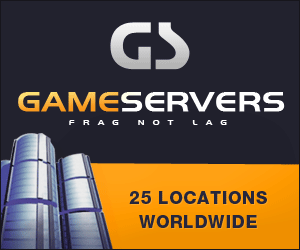 Boston Globe; Miami Herald
June 10, 2008
Boston Globe, June 10, 2008
Gates Earns His Wings
The US military can ill afford leadership failures in its top positions, as it fights two wars and continues to oversee the nuclear weapons left over from the Cold War. So it is reassuring that Secretary of Defense Robert Gates is willing to sack civilian and uniformed officials who fail to measure up. Last week, Gates took the unprecedented step of firing both top Air Force leaders - the service's secretary, Michael Wynne, and its chief of staff, General Michael Moseley.
Gates made the moves after an inquiry showed systemic failures by the Air Force to manage properly the nuclear weapons under its control. Gates had called for the investigation after the Air Force mistakenly shipped high-tech electrical nose cone fuses for missiles to Taiwan. In a previous incident in 2007, a B-52 flew cross-country without anyone aware that it was carrying six armed nuclear cruise missiles.
Ever since the end of the Cold War, there has been much hand-wringing in Washington over whether Russia can manage its nuclear weapons and materials. This has made the two Air Force mishaps doubly embarrassing.
Ideally, a new president will strive in talks with Moscow to reduce both nations' stockpiles of weapons, but for now each side has to make sure its commanders maintain firm control over the warheads.
Last year Gates showed he would hold officials accountable by firing the Army secretary, Francis Harvey, over the deplorable conditions in the outpatient facilities of Walter Reed. He also chose not to reappoint two officials whom he held responsible in part for mistaken decisions in the Iraq war: General Peter Pace, the chairman of the Joint Chiefs of Staff, and General John Abizaid, commander of US Mideast forces. Especially compared with the fatalism of Donald Rumsfeld - who infamously declared that "you go to war with the Army you have" - Gates's insistence on high standards is just what the military needs.
Miami Herald, June 10, 2008, Pg. 14
Poor Record Justifies Air Force Dismissals
Our Opinion: Firing for incompetence should take place more often
Imagine the panic that must have swept through the upper reaches of the bureaucracy in Washington last week when news got out that Secretary of Defense Robert Gates had fired the top civilian and military leaders of the U.S. Air Force -- for incompetence, of all things. In an era when it is customary to overlook mistakes and reward failure with praise (``Brownie, you're doing a heckuva job''), it is refreshing to see that at least one executive in the government still believes in accountability and individual responsibility.
Held accountable
Specifically, Mr. Gates held Gen. Michael Moseley, the Air Force chief of staff, and Michael Wynne, the secretary of the service, accountable for a failure to ensure that nuclear weapons were being handled properly. Few areas of responsibility in the government demand such a high level of job performance. When it comes to nuclear weapons, it wouldn't take much for a mistake to turn into a horrible disaster.
Recently, however, mistakes happened. First, four nuclear-missile detonators were sent by mistake to Taiwan in 2006, but the Pentagon failed to detect the error for more than a year. Then, last August, Air Force pilots flew a B-52 bomber mistakenly armed with six nuclear-tipped cruise missiles from North Dakota to Louisiana. Frankly, it is hard to imagine how mistakes of this magnitude could occur. The real shocker came in an internal report ordered by Mr. Gates. It concluded that slippage in the Air Force's standards regarding the handling of nuclear weapons was a ''problem that has been identified but not effectively addressed for over a decade.'' Mr. Gates correctly understood that an immediate ''attitude adjustment'' was essential, and the best way to send that message was to dismiss the men in charge.
What is so striking -- and unusual -- about Mr. Gates' action is how rarely it happens in government. Officials are fired, or allowed to resign, over political differences, but firing for errors or poor performance on the job is practically unheard of. Remember Abu Ghraib? A few enlisted soldiers took the fall, but pretty much everyone else escaped unscathed. And 9/11? A failure of intelligence, in large part, but CIA Director George Tenet kept his job until he resigned and was rewarded with the Medal of Freedom by President Bush.
`Mistakes were made'
If Mr. Gates' bold move catches on in Washington, who knows where it could lead? Better job performance, we hope. Instead of falling back on that tired old excuse, ''mistakes were made,'' officials would have to start saying, ''I goofed.'' Then they could expect their bosses -- or the electorate -- to emulate Donald Trump and respond with a hearty, ''You're fired!'' Don't hold your breath waiting for this to happen.