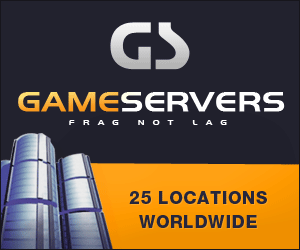 Miami Herald
May 20, 2007
The Miami Herald

GUANTANAMO BAY NAVY BASE, Cuba -- Later this month, Navy Rear Adm. Harry Harris winds up a yearlong assignment as commander overseeing the detention and interrogation center for war-on-terrorism captives here.
Harris' was a tenure marked by the most turbulent period in the 5-year-old prison camps -- a detainee uprising, the first-ever captive suicides, and the arrivals of alleged 9/11 mastermind Khalid Sheik Mohammed and 14 other so-called high-value detainees.
His next stop is the Defense Department's U.S. Southern Command in Miami, where he will serve as operations chief -- supervising, among other things, his Navy admiral successor at Guantánamo and planning for any migrant surge that could follow the death of Cuba's Fidel Castro.
In his last interview -- with The Miami Herald and Saudi Press Agency -- before moving on, he described plans to put in AstroTurf and teach captives English in a scaled-down version of communal living in Camp 4.
And he was unapologetic about one of his most controversial comments -- accusing captives who had apparently committed suicide by hanging themselves with bedsheets turned into nooses of engaging in ``asymmetric warfare.''
The comment stirred criticism among detainees' civilian lawyers, who accused Harris of insensitivity and of not recognizing widespread despair in his own prison camps among captives held without charge -- at that time approaching five years.
Here are some excerpts from the interview:
``I stand by what I said. I believe it was an act of asymmetric warfare, that it was by definition what asymmetric warfare is about -- a way to influence if you have little to no power against a bigger power. At the same time, I did
not
emphasize at the time as much as I should have that we regretted the fact that there were these suicides, that these men felt they had to go to this course of action. But they did, and I believe we dealt with that as straightforward as we could. We learned from it. And we've moved on.''
On why the Joint Task Force (JTF) running Guantánamo is reversing a five-year policy that considered teaching English to captives a so-called operational security (Op-Sec) hazard, and is now going to allow a tutor to teach English to cooperative captives:
``It is a topic of debate internal to the JTF. Why would we not? I can't think of a good reason not to. It's not a bad thing. If you teach them English, then maybe they'll understand you the guard better, or they'll understand you the interrogator better. It cannot hurt to teach them English, and we're going to do that. . . . It's not their fault if we don't have good Op-Sec. It's our fault.''
On why a plan to lay down an AstroTurf soccer field in the cooperative detainee camp was shelved for about a year:
``We're going to put it in there. Somehow it went off the scan during the suicides and the riot. But we have it. We just need to put it in there. There's no real reason why it's not in there.''
On whether there was emotional instability among the captives who allegedly committed suicide nearly a year ago by hanging themselves with homemade nooses, an episode still under investigation by the Naval Criminal Investigative Service:
``We looked at that. The mental health professionals had recently looked at these specific detainees and they had no mental health issues at all. One detainee had come off a hunger strike, he was being routinely evaluated and the mental health professional at the time was clear: They felt there was no mental health issue, the typical suicide issues -- depression, anxiety, hopelessness or helplessness. There was none of that.''
On whether Guantánamo detention center management has been presented with any particular challenges by the September arrival of so-called high-value detainees from CIA custody:
``Subject to the greater thing that I'm not going to talk about them, in general they have not posed any unusual challenges.''
On whether a U.S. military Muslim chaplain should work in the prison camps:
``The issue with a military Muslim chaplain is that there simply aren't that many of them. The value of the Muslim chaplain when the suicides happened was his expertise in the proper burial and proper caring of the bodies, and that stuff. We have a Muslim chaplain that's on call, that makes a rotational visit to Guantánamo. Some detainees want to talk to him. Some detainees don't. He is a military officer, and so he goes down there in uniform. . . . If I could have one, then personally I'd like to have one. There simply aren't that many in the military. Who has the greater need? Right now, it's been decided that I didn't have that greater need.''
On managing visits by civilian lawyers who have filed habeas corpus unlawful detention lawsuits on behalf of many detainees, some in their sixth year of detention:
``Managing habeas visits is a lot of work for the JTF. Managing any visit is work, but it's good work. I believe it is part of our transparency piece. It is easier to say no than to say yes. But it's important to say yes to have people come down here to see what we do. And also the habeas bit is important for the detainees, it is important to us that the habeas visits be allowed.
``Habeas visits are important. I have no issue with habeas visits. We've had habeas visits for my whole time here and I'm OK with it. I don't want to make a blanket statement that the habeas visits are what contributes to disruptions. Sometimes some visits do result in a disruption, but that could be a habeas visit, it could be any other visit. . . . Suffice it to say I think that habeas visits serve a useful purpose, and we've had good success with them, I believe.
``The detainees ought to have the opportunity to visit with lawyers, to discuss their cases, and for that reason the visits do serve a useful purpose. They have in the past.''