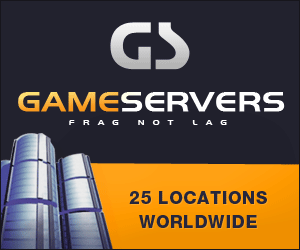 MICHAEL MAROT
Associated Press
INDIANAPOLIS -
The Indianapolis Colts' defensive players have spent most of this season explaining what's wrong. On Monday night, against Cincinnati, they intend to show the football world they've fixed their problems.
"We've got to correct them," three-time Pro Bowl defensive end Dwight Freeney said. "But I think it's bigger than proving something to the world - we've got to prove to each other what we can do."
This week's discussion has focused primarily on the Colts' most glaring weakness: stopping the run. A week ago, Jacksonville ran for 375 yards, the NFL's second-highest single game total since the 1970 merger.
Over the past two weeks, Indy (10-3) has given up nearly 600 yards rushing. Its per game average is a mind-boggling 176.5.
Analysts, callers to talk radio shows and even players and coaches have acknowledged if the Colts (10-3) can't improve over the final three games, it's unlikely they'll be headed toward the Super Bowl.
So it's no secret how opponents, even a passing team like the Bengals (8-5), will attack.
"I doubt if they'll have only 14 passes," coach Tony Dungy said, referring to last week's game at Jacksonville. "If 85 (Chad Johnson) lines up at tailback, then we'll know they're going to run every single play. But I'm sure they're going to run it."
Cincinnati understands how quickly impressions can change in the NFL.
Only a month ago, the defending AFC North champions were being written off - much like the Colts are now - as a viable playoff team. Receiver Johnson wanted more passes, their vaunted offense was struggling with injuries, and the defense couldn't seem to get anything right.
After four straight wins, the perception has changed. The Bengals' defense has yielded only 33 points in the last four games, and while some might suggest they've excelled against poor teams such as Cleveland and Oakland, they have also beaten division leaders New Orleans and Baltimore during the stretch.
Bengals coach Marvin Lewis believes little has changed.
"We just kept doing things the way we were coached to do them," he said. "Maybe we weren't quite getting the plays we needed when we lost, and now that we're making those plays, there's a different outcome."
Certainly, the NFL is a fickle league.
Through early November, the Chicago Bears were considered the league's top team. When they lost, the Colts again found themselves as the last remaining unbeaten team. Now, the San Diego Chargers are the trendy Super Bowl pick.
Dungy frequently reminds his own players of such patterns by pointing to his own experiences and those of other teams. This week, his first exhibit is the Bengals.
But the Colts remain focused on playing better themselves.
"We have to be on top of things, and we've not been on top of things lately," cornerback Kelvin Hayden said. "Everybody has to do their job. It's really all about us until game day. It's on us to make it better."
Cincinnati poses an even greater challenge for the Colts.
Unlike surging Dallas, improving Tennessee and rejuvenated Jacksonville, the Bengals have a proven passer in Carson Palmer and a deep receiving corps with Johnson, T.J. Houshmandzadeh and Chris Henry to go along with 1,000-yard rusher Rudi Johnson.
With that combination, the Bengals could spread things, forcing Indianapolis to put more defenders in coverage and exposing the running lanes.
Most believe it will turn into another shootout, like Indy's 45-37 victory at Cincinnati last season.
The Colts understand the concern, but finding solutions has proven elusive because of injuries and inconsistency.
What Indy's defense hopes to do Monday night is wipe the slate clean, start over and demonstrate to everyone that it can play well.
"I feel it's a lot like my career, when everybody was saying 'You can't do it, you can't do it,'" Freeney said. "I'm sure at the end of the day, guys are listening to the criticism and, who knows, maybe that will help us turn it around."