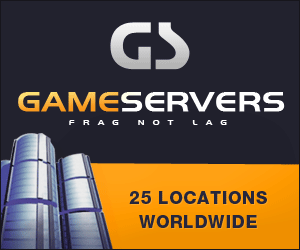 MICHAEL MAROT
Associated Press
INDIANAPOLIS -
Tony Dungy hears the constant debate about whether he's too nice to win a Super Bowl - maybe even too nice to reach one. Forget perceptions, Dungy doesn't buy it. "If you win, then the label seems to be good. If you lose, the same label can be bad," the Colts' coach said Friday. "I've never really worried too much about that, as long as you're winning."
A victory over New England in Sunday's AFC championship game could give Dungy a new image, but it certainly won't change Dungy's cordial, professional approach to coaching.
He rarely screams, never curses and tries to keep his team more focused on the task ahead than past mistakes. He deflects attention and remains intensely loyal to the coaches and players who helped make him one of the league's most successful coaches over the past decade. He refuses to let wins and losses get in the way of friendships or long work hours separate him from his family.
And he almost never shows his emotions on the sideline.
It's a rare combination in today's coaching fraternity, where winners often become multimillion-dollar celebrities seeking more control at new venues and sometimes end up overshadowing their own stars.
The Colts (14-4) feed off Dungy's low-key style.
"When everybody else is frantic and running around like 'What do we have to do next,' all you have to do is look at Coach," three-time Pro Bowler Dwight Freeney said. "Coach is calm, and I think that trickles down throughout the team."
That single characteristic may be most important this week as the Colts host the biggest game in Indianapolis history against the dreaded Patriots (14-4).
As usual, Dungy has not wavered from his usual routine - aside from showing up in an uncharacteristic business suit for Friday's news conference.
Instead, he's urged his players follow the same script that led them to a fourth straight AFC South title:
_Commit no turnovers.
_Focus on fundamentals.
_Get in the proper gaps and make tackles.
To Colts players, it's a reassuring presence.
"He's very calm in the first quarter and he has that same calm look on his face in the fourth quarter when it's fourth-and-1, and we have to go for it to win the game," two-time MVP Peyton Manning said. "I think that calming presence really resonates with the rest of the team, especially our young players."
This week's message has been more about reaching the elusive Super Bowl than beating an old nemesis on the cusp of adding to its decade-long legacy.
New England needs two wins to become the first team since the Pittsburgh Steelers' dynasty in the 1970s to win four Super Bowls in six years.
Over the last five years, the Patriots have been Indy's biggest obstacle. New England has won four of the last six, including the AFC title game three years ago that again prevented Dungy and Manning from reaching the Super Bowl.
Indianapolis has won the last two regular-season games, both on the road, and now the Colts finally have the Patriots coming to the comfy, indoor environment of the RCA Dome where they are 9-0 this season.
It's a matchup the city has craved ever since Willie McGinest stuffed Edgerrin James on a memorable goal-line stand in the final minute of a 38-34 Patriots win during the regular season in 2003.
"I'll go back to what Peyton said the other day, you have to be careful what you wish you - you might get it," Patriots linebacker Mike Vrabel said. "We've seen them at their best and, at times, where they haven't been. But we're coming into this game preparing for their absolute best."
New England has the league's best clutch quarterback in Tom Brady, while the Colts have the NFL's most clutch kicker in former Patriot Adam Vinatieri.
The Patriots also have Bill Belichick, a three-time Super Bowl winner, as coach.
Yet the Colts believe Sunday's AFC championship could come down to poise, and how well they follow Dungy's lead on the sideline.
"During the game, the fourth quarter, game on the line, you look into his eyes and it's like 'All right, we got this,'" Freeney said. "He's got a confident look."