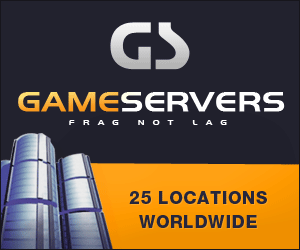 Los Angeles Times
January 18, 2008
Pg. 1
U.S. aid has helped the once-outmatched force gain strength and retake territory. But the change has been marked by rights abuses and security breaches.
By Chris Kraul, Los Angeles Times Staff Writer
FLORENCIA, COLOMBIA — Seven years and $4.35 billion since the advent of a massive U.S. aid program, the Colombian military has been transformed from an outmatched "garrison force" that had yielded huge swaths of terrain to leftist guerrillas, to an aggressive force that has won back territory.
The transformation, however, has had a dark side. Soldiers and police officers have committed rising numbers of human rights abuses, even as U.S. training intensifies, rights groups charge. During the five-year period that ended in June 2006, extrajudicial killings increased by more than 50% over the previous five years, according to figures compiled by human rights groups.
The military also has fallen victim to spectacular security breaches, a result of too-rapid expansion, Defense Minister Juan Manuel Santos acknowledged. "It's like a child who grows too fast. There are going to be problems," Santos said, adding that to clean house, his ministry has dismissed 360 officers in the last two years.
But even critics don't dispute that the military has become a more professional and capable fighting force. And that's quite a turnaround for an institution that a decade ago was dismissed by Colombian and U.S. observers as no match for the leftist Revolutionary Armed Forces of Colombia, or FARC.
One U.S. Embassy official once referred to the armed forces as "the Apple Dumpling Gang," after the Walt Disney movie starring Don Knotts as a bumbling outlaw.
In the late 1990s, the army was best known for its disasters. Half a dozen bases, mostly in southern jungle and border states, were overrun by the FARC, resulting in the killing or kidnapping of hundreds of soldiers. The names of the bases, such as Patascoy, Las Delicias and El Billar, became emblematic of the military's ineptitude.
When President Alvaro Uribe took office in 2002, rebels had encircled the capital, Bogota, and the military seemed impotent to do anything about it. His predecessor, Andres Pastrana, had ceded a Switzerland-size chunk of Colombian jungle to the FARC in the vain hope the move would lead to a peace agreement.
Now the military seems to have the upper hand, say analysts at the Pentagon's Southern Command headquarters in Miami.
In a recent interview, Santos said the military had "fundamentally been transformed. . . . Before, the Colombian army was only on the defense. Now it's totally on the offense and gaining great prestige."
Here at Ft. Larandia, a sprawling plantation-turned-army base in the southern state of Caqueta on the edge of the Amazon basin, Joint Task Force Omega embodies the new Colombian military. Teams of commandos trained by U.S. Army Special Forces and who deploy aboard Black Hawk helicopters take the fight to the guerrillas using satellites, special listening devices and high-tech "smart" bombs.
Among recent strikes was the killing in September of Tomas Medina "Negro Acacio" Caracas, a top FARC commander in charge of drugs and weapons logistics. In June, an Omega unit killed Milton Sierra, a FARC commander believed to be responsible for the kidnapping of a dozen state legislators in 2001 and for the rebels' Pacific Coast drug trade.
That Ft. Larandia functions at all is a sign that the military has turned a page. A former cattle ranch donated to the nation by the family of Olivero Lara, who was killed by rebels in 1965, the base is in the heart of what used to be termed "The Republic of the FARC."
Many of the base's 14,000 soldiers, sailors and airmen were involved in a military campaign launched in 2004 to reoccupy this zone of Caqueta, and rooted out many FARC units from the area. The operation also deprived rebels of what for decades was their combination storehouse, backyard and training and recreation area, said military analyst Alvaro Valencia Tovar, a retired army general and columnist for Bogota's El Tiempo newspaper.
"The campaign may have produced a strategic turnaround," Valencia Tovar said.
Although the FARC has by no means been defeated, it is on the run and has been for the last few years, Colombian and U.S. military analysts say.
Statistics provided by the Southern Command show that across the country homicideshave declined 40% and kidnappings by 75% since Uribe, a strong U.S. ally, took office. Drug seizures and raids on drug-processing labs are up.
Boosters here and in the United States cite the successes in urging the continuation of Plan Colombia, a U.S. taxpayer-funded effort to counter drugs and terrorism that has been in effect since 2000. Even under more skeptical Democratic leadership since 2006, Congress has continued to fund Plan Colombia, although it has reduced direct military aid in favor of economic programs to fight drugs and terrorism.
But Plan Colombia critics say that the invigorated military is committing an increasing number of human rights abuses, despite promises in 1999 by Washington that the aid package would bring about a reduction. They highlight cases known as "false positives" of soldiers who, pressed for results, killed civilians and then labeled them as insurgents killed in action.
According to statistics compiled by the Colombian Commission of Jurists, a human rights group, the armed forces committed 1,035 extrajudicial killings in the five-year period that ended in June 2006, compared with 685 in the previous five years.
Lisa Haugaard, executive director of the Latin America Working Group in Washington, said that as right-wing paramilitary groups were demobilized, they committed fewer human rights abuses. But at the same time, the number of abuses by the military increased.
"You can speculate why: that the demobilized paramilitaries aren't doing the dirty work anymore, or as much of it, and so the army has to do it. Or that they are being pressured for results," Haugaard said.
"We found a number of cases where people were taken from their homes in civilian clothing and later found dead in guerrilla clothing," she said. "I was shocked by the quantity and pattern that seemed to exist."
And security lapses have made headlines. In May 2006, soldiers killed 10 U.S.-trained anti-narcotics police officers near the town of Jamundi, allegedly on orders of drug traffickers. Last year, a high-ranking admiral was charged with having sold the coordinates of vessels to drug traffickers so they could avoid interdiction.
In October, an undercover FARC guerrilla, Marilu Ramirez, was found to have infiltrated a War College class and to have inveigled a visit to the home of Santos, the defense minister.
But for average Colombians, the military's successes in restoring some measure of security outweigh the abuses and scandals. Recent polls show that 80% of respondents have a favorable image of the army.
Problems with the military's rapid growth have been twinned with successes. The key in reducing violence has been the increased number of military and police personnel, financed in part by Plan Colombia. The ranks of Colombian soldiers, sailors, airmen and police have swollen by 45%, to 390,000, since 2000, and are set to grow by an additional 40,000 over the next two years.
In addition to quantity, quality is up. Colombian army officers credit training by U.S. Army Special Forces teams, who have brought Joint Task Force Omega officers up to speed on intelligence analysis, operations planning and tactics. According to a U.S. Army major here, who asked not to be identified for security reasons, the Colombian army is gathering more intelligence and acting faster on it. Crucial to that effort are 28-member "strike units" that he and others have trained as part of a new army emphasis on mobile brigades. The units are shuttled out to jungle targets by helicopter for rapid strikes or left out in the wild for weeks to gather intelligence, keeping guerrillas off balance.
"We've trained about 30 strike teams with the equivalent of the first phase of U.S. Army Ranger training," the major said. "We've tried to convince the Colombian command that smaller is better, and they have come around to that."
But the military faces daunting challenges if it is to triumph in the four-decade conflict with guerrillas. It has to gain control over the lawless areas bordering Venezuela and Ecuador, where rebels freely cross over to rest and resupply. It has to bring down human rights abuses and build an officer corps that has not kept pace with recruits.
Most important, the armed forces will have to learn to operate independently if Plan Colombia is phased out as expected over the next five years.