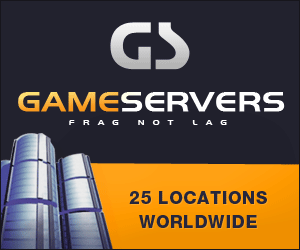 Washington Times
May 10, 2007
Pg. 1
GOP tries to block order for intelligence estimate
By Christina Bellantoni, Washington Times
House Democrats yesterday were expected to block Republican efforts to strip a global-warming study from a bill setting intelligence policy, hours after top retired military officials lauded Democratic efforts to link climate change with national security.
House Republicans are gearing up for a floor showdown on the topic today after Democrats insisted that the intelligence bill keep a provision ordering a National Intelligence Estimate that would evaluate climate change as a security risk.
"This is an area that we may be vulnerable in terms of potential terrorists," said Rep. Silvestre Reyes, Texas Democrat and chairman of the Permanent Select Committee on Intelligence.
"You mean a terrorist could impact global climate change?" asked Rep. David Dreier of California, the ranking Republican on the Rules Committee.
"We don't know," Mr. Reyes responded, prompting Mr. Dreier to snap sarcastically: "Wow. That's amazing."
After this exchange, the Rules panel met late into the night and was slated to approve the terms of debate, including a limitation of Republican amendments allowed to the Intelligence Authorization Act, which will be considered on the floor today.
The Web site of The Washington Times, washtimes.com, first reported last Thursday about the provision in the bill to draft a National Intelligence Estimate -- a formal and authoritative report done by a broad section of the intelligence community -- on the "anticipated geopolitical effects of global climate change."
The Bush administration opposes the provision, with the Office of Management and Budget saying it "sets a harmful precedent" and "impinges on the flexibility of [intelligence] professionals to approach a task in the most appropriate manner."
But Mr. Reyes and others support the plan on the advice of nearly a dozen retired three- and four-star generals on the Military Advisory Board.
Some of those military commanders told the Senate Foreign Relations panel yesterday that global warming effects such as drought or major storms will make unstable regions even greater threats to the U.S. and that Democratic proposals to use intelligence agencies to study climate change don't go far enough.
Climate change will make regions in Africa and the Middle East "breeding grounds for further trouble," said retired Navy Vice Adm. Richard Truly, a former NASA administrator and first commander of the Naval Space Command.
Adm. Truly said there is potential for wars over water in drought-stricken regions and mass migration from coastal regions due to rising sea levels and said more rain could add stress to the U.S.-Mexico border.
"I believe this issue is urgent," he said. "Not in a sense the climate is going to declare war on the United States, it's not that kind of a problem. But it's a slowly building stress and it's time to build this into the nation's security planning in order to institutionalize it. The time is now."
Senate Democrats are attempting to commission the same National Intelligence Estimate (NIE) in their version of the bill, which is pending consideration. Republicans on the Foreign Relations panel said they agreed that climate change should be a national-security concern.
"We have the ability to do smart things now before the train goes over the edge here," said Sen. Lisa Murkowski, Alaska Republican.
But House Republicans say an NIE on climate change would divert "scarce" resources away from more important missions such as hunting down al Qaeda.
Rep. Peter Hoekstra of Michigan, the ranking Republican on the intelligence panel, said it is "inappropriate" and sends "exactly the wrong signal" to CIA analysts and others who should be focused on threats from North Korea and Iran.
Rep. Pete Sessions, Texas Republican, worried that spies would have to go back to school to get a "master's in water."
But Mr. Reyes and other Democrats say their bill, estimated to authorize $48 billion in spending in 2008, strengthens security, for example, by increasing money for overseas analysts who will be trained to speak more languages.
The authorization bill sets a framework for funding groups including the Central Intelligence Agency and National Security Agency, but the money must be appropriated in a separate bill that will be considered this summer.
"This is the appropriate venue and the appropriate time," Mr. Reyes said before the panel was expected to vote along party lines to keep the climate change study in the intelligence bill.
As for the cost, Mr. Reyes first said, "We're not taking any money, any resources that are critical to our national security."
When pressed by Mr. Dreier, he relented: "I didn't say it wasn't going to cost anything."
The government already spends $6.5 billion on climate change through various agencies, Republicans said.
Foreign Relations Chairman Joseph R. Biden Jr., Delaware Democrat and a presidential hopeful, said climate change could someday spark fights over fresh water and "push failing states over the edge."
He said the NIE will help the U.S. develop a defense strategy for the worst-case scenario, and the military commanders testifying yesterday agreed with him.
"If we start planning and working now, we may be able to mitigate some of the climate battles we may face in the future," said retired Navy Adm. Joseph Prueher, a former U.S. ambassador to China. "What we cannot do is wait."
The officers also told the Senate panel that many on the military advisory board were skeptics before they studied the issue but have since changed their mind.
Sen. John Kerry, Massachusetts Democrat who just published a book on global warming, said climate change must be factored "into everything we do [because] it's going to shape the next generation's security future."