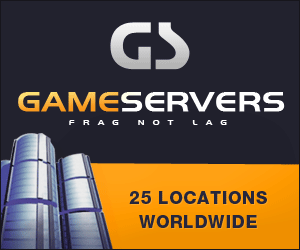 Miami Herald
November 8, 2006
The CIA is seeking special restrictions on lawyer-detainee relationships for high-value terrorism suspects who were recently dispatched to Guantánamo Bay, Cuba.

By Carol Rosenberg
Even as 14 top al Qaeda suspects are in U.S. military custody, the CIA is still trying to impose secrecy around the high-value detainees now held at the Guantánamo Bay, Cuba, detention center, including alleged 9/11 mastermind Khalid Sheik Mohammed.
The arena for the effort is the U.S. District Court of Judge Reggie Walton in Washington, D.C., where the government is seeking a still-undefined restriction on the attorney-client relationship in the case of Guantánamo captive Majid Khan, one of the 14.
The CIA argues that details of the man's three years of detention and interrogation at so-called black sites -- out of reach of the International Red Cross -- are national security secrets.
Khan's attorney, Gita Gutierrez, argues that the Bush administration's intent is not to safeguard national security but to cover up three years of extrajudicial detention of her client -- to ``conceal illegal or embarrassing executive conduct.''
Linked to plots
Khan, 26, was captured in his native Pakistan in 2003. The White House says he is linked to a series of unsuccessful plots to blow up gas stations in the United States, poison U.S. water supplies and assassinate Pakistani President Pervez Musharraf.
It is not known where he was held or how he was interrogated to establish these links. He has not been charged with a crime.
At least some of the 14 men whom President Bush ordered handed over to the military this summer were reportedly submitted to harsh, classified interrogation techniques, including simulated drownings -- known as water-boarding -- to break their will.
Court documents filed by the government suggest that the 14 newest arrivals at Guantánamo, among them alleged Osama bin Laden deputies, would never be integrated into the general population of 437 or so captives for fear they would talk about their secret confinement to other captives, who could, in turn, pass on the details to their lawyers.
Secret information
In seeking to redefine attorney-client contacts, Justice Department lawyers offered a seven-page affidavit from CIA officer Marilyn Dorn, who describes herself as ''the information review officer for the National Clandestine Service.'' Her office, she says, decides what secret CIA documents can be provided to civilian U.S. courts without jeopardizing ``CIA interests, personnel or facilities.''
Because Khan was held for three years in a ''top secret'' program, she says ``he may have come into possession of information, including locations of detention, conditions of detention and alternative interrogation techniques.''
Attorney disclosure in court records of those details, she argues, could compromise clandestine relationships between the United States and its foreign allies.
Security process
All civilian lawyers at the Guantánamo naval base already go through a rigorous security screening before they are allowed to visit; they then must turn over their notes to the military before they can leave the base. They can only disclose their contents by permission of a classification review team set up by the federal courts.
Now the CIA seeks a more restrictive review and disclosure process whose ''particulars . . . are still being worked out,'' said Justice Department spokeswoman Kathleen Blomquist.
She could not say whether the government will again propose to eavesdrop on attorney-client meetings, authority a court refused to grant three years ago.
No civilian courts
The Khan case also illustrates the ongoing Bush administration effort to curb civilian court intrusion at Guantánamo, a process that has evolved fitfully around 2 ½ years of court rulings on detainee rights:
First, it says, Khan, a Maryland high school graduate, cannot sue for his freedom in U.S. District Court because Congress has stripped Guantánamo captives of standard habeas corpus recourse.
If he does see a civilian lawyer, it adds, the contents of what he says should be subject to top-secret-style protections more severe than current secrecy reviews.
''As each day passes, the likelihood increases that petitioner Khan will suffer from memory loss and other psychological injuries that will impede his capacity to assist in his representation,'' Khan's lawyer argues.
Counters Blomquist: ``Khan's and other cases may involve unique, potentially highly classified information not involved in prior Guantánamo cases.''
Gutierrez is already acquainted with the Bush administration's tough interrogation policies through an earlier Guantánamo client -- a Saudi named Mohammed al Qahtani whom the Pentagon subjected to such severe interrogation techniques at the naval base that FBI agents protested to headquarters.