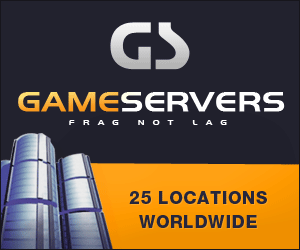 Reuters.com
March 20, 2008 By Tabassum Zakaria, Reuters
KABUL -- Vice-President Dick Cheney made an unannounced visit to Afghanistan on Thursday and met President Hamid Karzai, as the United States urges NATO allies to provide more troops and support.
NATO's Afghan mission is one of the toughest challenge faced by the 59-year-old alliance and has led to open differences among allies over strategy and troop levels. Boosting troops numbers in Afghanistan will be a key issue at a NATO summit in Bucharest in early April.
"We're going to want a very strong statement on NATO's long term commitment for seeing Afghanistan successful," a senior U.S. administration official traveling with Cheney told reporters.
The strategy, he said, was "to help Afghanistan overcome its very, very difficult history and be a successful member of the international community that can sustain itself going forward."
President George W. Bush asked Cheney, who is on a Middle East trip that began in Iraq, to meet Karzai in advance of the NATO summit "to discuss progress in a democratic Afghanistan, as well as the work that lies ahead, especially in the south", Lea Anne McBride, Cheney's spokeswoman, told reporters traveling with him.
Cheney flew by helicopter from Kabul airport to the heavily guarded presidential palace for talks with Karzai.
The NATO-led International Security Assistance Force (ISAF) in Afghanistan has about 43,000 troops.
"The vice president will discuss the existing U.S.-Afghanistan strategic partnership and how we will continue our efforts to fight terrorism and will help Afghanistan further along the road toward becoming a more prosperous and stable country," McBride said.
Taliban Islamist militants have threatened to step up suicide attacks on the capital Kabul this year in a campaign to wear down the will of NATO countries to carry on the fight in Afghanistan and force a withdrawal of foreign troops.
NATO is struggling to come up with more troops, with some European members reluctant to send their forces to southern and eastern Afghanistan where U.S., British, Canadian and Dutch soldiers clash almost daily with Taliban militants.
Canada, with 2,500 troops in southern Afghanistan, wants NATO allies to provide another 1,000 soldiers to reinforce its combat forces as a condition for keeping its troops in the country.
The senior U.S. administration official said Karzai and Cheney would also discuss steps the Afghan government needs to take on fighting corruption and narcotics.
The Afghan government promised a major crackdown on corruption this week, admitting it was rampant in every level of the state. Afghanistan is ranked 172 out of 180 countries on Transparency International's corruption perception index.
The country's raging illicit opium industry is the main factor driving corruption, with the illegal crop accounting for as much as a third of the entire economy. Afghanistan last year produced 93 percent of the world's opium, which is processed to make heroin, and efforts to curb the crop have largely failed.
Karzai and Cheney are also expected to talk about Afghan parliamentary and presidential elections next year and discuss Pakistan in the wake of elections there and how the neighbors can work together to fight the common Taliban threat, the administration official said.
Cheney will also meet U.S. troops in Afghanistan.