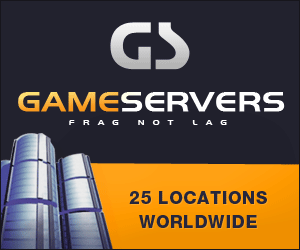 Washington Post
February 24, 2007
Pg. 4
Vice President Says He's Not Questioning Her Patriotism

By Michael Abramowitz, Washington Post Staff Writer
Vice President Cheney refused to back down yesterday from his assertion that the Democratic approach to Iraq would "validate the al-Qaeda strategy," as he continued a transpacific war of words with House Speaker Nancy Pelosi (D-Calif.).
Speaking with ABC News during a visit to Australia, the vice president addressed the criticism of Pelosi, who earlier this week said that Cheney's remarks were "beneath the dignity of the debate we're engaged in." She also spoke with White House Chief of Staff Joshua B. Bolten to register her complaint.
"She accused me of questioning her patriotism," Cheney said. "I didn't question her patriotism. I questioned her judgment."
"Al-Qaeda functions on the basis that they think they can break our will. That's their fundamental underlying strategy: that if they can kill enough Americans or cause enough havoc, create enough chaos in Iraq, then we'll quit and go home," Cheney added. "And my statement was that if we adopt the Pelosi policy, that then we will validate the strategy of al-Qaeda. I said it, and I meant it."
Cheney has previously described Pelosi's strategy as wanting to "get out" of Iraq. Pelosi has spoken in favor of a phased withdrawal of U.S. troops, starting in four to six months, and shifting the primary U.S. role to training.
Brendan Daly, Pelosi's spokesman, said the speaker is "moving on" but said Cheney "would rather launch partisan political attacks than focus on the fact that the administration has failed to support our troops in the field with the equipment and training they need."
The Cheney comments were another example of how the vice president's posture regarding Iraq has been more aggressive than President Bush's in recent weeks. While Bush has acknowledged that his previous policy had been headed toward failure and has offered conciliatory words to Congress, Cheney has emphasized "significant progress" in Iraq and warned that the war cannot be run by committee.
The remarks also reflected Cheney's frequent suggestion that al-Qaeda is the United States' principal adversary in Iraq, a stance disputed by many experts inside and outside the government. A recent National Intelligence Estimate concluded that factors in Iraqi violence include "extensive Shia-on-Shia violence, al-Qa'ida and Sunni insurgent attacks on Coalition forces, and widespread criminally motivated violence."
Asked by ABC reporter Jonathan Karl whether he was "out of touch" with the grim reality in Iraq, Cheney indicated optimism. "I think the key to the issue right now is the security situation in Baghdad," the vice president said. "I think the Maliki government is off to a pretty good start. Only time will tell. I'm fairly optimistic that going forward with this strategy will, in fact, work."
Former president Jimmy Carter, in a separate interview with ABC, came to Pelosi's defense. "If you go back and see what Vice President Cheney has said for the last three or four years concerning Iraq, his batting average is abysmally low," Carter said in an interview to be aired tomorrow on "This Week." "He hasn't been right on hardly anything in his prediction of what was going to happen."
Cheney is on a week-long trip, with the main stops coming in Tokyo and Sydney, where he met today with Australian Prime Minister John Howard, a staunch U.S. ally. Howard told reporters that he raised concerns with Cheney about David Hicks, an Australian who has been imprisoned at Guantanamo Bay since 2002.
In the ABC interview, Cheney was also asked about a deal with North Korea in which the state agreed to shutter its main nuclear reactor in return for economic assistance from the United States. He contrasted that with a 1994 accord that has fallen apart, noting that the recent deal includes China, Japan, South Korea and Russia. "If you're going to be able to squeeze North Korea effectively to get them to change policy, China is in the best position to do it. And China is a part of this agreement," Cheney said.
The North Koreans carried out one of the initial steps in the agreement yesterday by inviting the top U.N. nuclear inspector to Pyongyang to begin talks. Mohamed ElBaradei, the director of the International Atomic Energy Agency, announced yesterday at a news conference in Vienna that, six years after his inspectors were thrown out, he would go to North Korea in mid-March to discuss "the shutdown and eventual abandonment" of North Korea's Yongbyon facility.
"I see this as a step toward the denuclearization of the North Korean Peninsula," he said.
Staff writer Dafna Linzer contributed to this report.