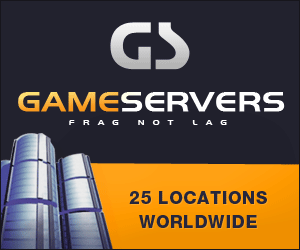 DAVID N. GOODMAN
Associated Press
DETROIT -
Chris Chelios spoke to an employee of his eatery minutes before she was stabbed to death by a recently fired employee who later confessed to killing her and a co-worker, according to a police report obtained Thursday.
The longtime NHL defenseman, who plays for the Detroit Red Wings, said the deaths on Tuesday of 49-year-old Megan Soroka and 52-year-old Mark Barnard were "senseless ... and there's no explanation."
Chelios was on the phone with Soroka minutes before her death and said she thought she heard a fight and was going to investigate, according to the police report.
A 17-year-old who recently was fired from Cheli's Chili Bar confessed to the killings and told investigators that he also took money from a restaurant safe, the report said. He is charged with two counts of first-degree murder.
Justin Blackshere of Detroit, who worked as a bus boy, faces mandatory life in prison without parole if convicted as charged. He was arraigned Wednesday evening, and Magistrate Milicent Sherman ordered him held without bond until a preliminary examination on Jan. 16.
It could not immediately be determined whether Blackshere has an attorney.
Chelios, 44, spoke Thursday at Detroit police headquarters, Chief Ella Bully-Cummings at his side and a phalanx of police brass behind them. His voice quivering, he compared the killings to a death in the family and called the victims "the two sweetest people I ever met."
"Both Megan and Mark were good employees, but more importantly, they were part of my family," said Chelios. "They were dedicated and hard working, and this whole thing is a tragedy."
He and Bully-Cummings declined to talk about the suspect or the case against him.
"I'm confident our justice system will handle this appropriately," Chelios said.
The roots of the crime lie in the breakdown of families and the failure to teach young people how to resolve conflicts, the police chief said.
"I don't think there is anything you could have done to prevent it," Bully-Cummings said.
Chelios did not play in Detroit's 2-1 win against Anaheim on Tuesday night and was not traveling with the team for its game Thursday night at San Jose. Chelios said he would rejoin the team when the time is right.
"The Red Wings have given me a leave of absence" without a set deadline, Chelios said. "I'll come back when I feel ready and the families feel ready."
"I'm just going to try to get through this day by day with everybody," he said.
A companion restaurant in Dearborn reopened Wednesday, and the Detroit restaurant was open Thursday for the first time since the stabbings.
"I know Megan and Mark would want us to do that," he said. "They were proud of what we have built here."
A counselor has met with employees and would be available in the future as well, Chelios said.