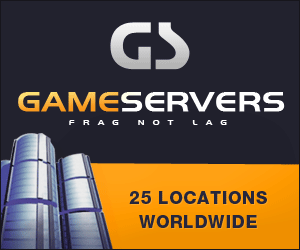 BERNIE WILSON
Associated Press
SAN DIEGO -
Marty Schottenheimer might be down to one last chance to get the San Diego Chargers to the Super Bowl.
Three days after the talented Chargers melted down in a stunning 24-21 playoff loss to New England, team president Dean Spanos decided Wednesday that bringing Schottenheimer back for the final year of his contract gives San Diego its best chance to win.
Schottenheimer, though, declined the team's offer of a one-year extension for 2008 worth $4.5 million, with a $1 million buyout.
The coach didn't offer specific reasons, but they could have to do with the spiraling salaries given to other NFL head coaches, and perhaps to his strained relationship with general manager A.J. Smith.
"Right now, I wasn't comfortable accepting it," said Schottenheimer, who will earn more than $3 million in 2007, the final year of an extension he received after the 2004 season.
Spanos said Schottenheimer didn't give him a reason.
"I offered what I thought was a fair offer and it was surely up to him to make the decision as to whether to accept it or not, and he chose not to, and I respect that entirely," Spanos said.
With a regular-season record of 200-126-1 with Cleveland, Kansas City, Washington and San Diego, Schottenheimer is the most successful coach never to have reached the Super Bowl.
His 5-13 playoff record has taken on a life of its own. Sunday's loss was his sixth straight in the postseason dating to 1993, and the ninth time a Schottenheimer-coached team lost its opening playoff game. His teams have failed four times to capitalize on the home-field advantage that comes with owning the AFC's No. 1 seed.
He is 47-33 in five seasons with the Chargers, including 35 wins and two AFC West titles in the last three seasons.
Led by league MVP LaDainian Tomlinson, the Chargers were thought by many to be Super Bowl-caliber, with an NFL-best 14-2 record. But they had four turnovers and made numerous other mistakes in losing to the Patriots, their first defeat at home this season.
Speculation grew following the loss that Schottenheimer might be fired, due in part to the front office's expectations of a deep playoff run and his icy relationship with Smith, believed to have developed over personnel moves.
Smith said that following the loss, it wasn't automatic that he would recommend that Schottenheimer return.
"Not in my mind. We had to stop and think," he said.
Smith said he spent Tuesday speaking with Spanos, players, front-office personnel and people around the league about Schottenheimer.
"I made a recommendation which may surprise all of you, that we continue next year with Marty Schottenheimer based on the fact that we are so talented of a football team and the information that I got from everybody was, we're so close," Smith said. "We made some mistakes in that football game and still almost won I just felt that it was the best for this organization to continue."
The final call belonged to Spanos, who also offered Schottenheimer's assistants extensions through 2008.
"I think the most important thing is, I think he gives us the best chance to win next year," Spanos said. "It keeps the continuity of the team together. There is a tremendous amount of support by the players. I've just got a lot of confidence in this guy and I think the players have got a lot of confidence."
Schottenheimer doesn't know if being a lame-duck coach will lead to problems.
"I've never done it before," he said. "But believe me, I don't think there are any circumstances there that can't be addressed and any issues that can't be resolved. We have a good football team, as we know. I was the one that said some time ago, that it's virtually impossible, in my opinion, to win if everybody isn't exactly on the same page. Well, that was clearly disproved. I mean, I don't have all the answers and I recognize that."
Together, Schottenheimer and Smith are 0-2 in the postseason with San Diego.
The Schottenheimer-Smith relationship is believed to have soured over personnel decisions that included the GM letting injured quarterback Drew Brees leave as a free agent last offseason. Brees has led the New Orleans Saints to the NFC championship game while his successor, Philip Rivers, couldn't get the Chargers past the divisional round.
In early March, Spanos called the two - known for their stubborn personalities - into his office on a Saturday to tell them to pull in the same direction.
"They each have the same goals in mind, which is to win a championship," Spanos said. "We work well enough professionally during the year - and we've had issues, there's no doubt about it - but we work well enough during the year to function properly and to field a team and go 14-2."
Smith said he considered his relationship with Schottenheimer to be "professional."
"We both desperately want to win a world championship and share our views on that. Sometimes they're different views and we express them," Smith said.
Asked if he was comfortable with what appears to be a non-relationship, Schottenheimer said: "I'm a tough, ornery old cuss. Let me just say this - I hope all of you would appreciate the fact that I only care about one thing, and that's winning football games. All the rest of this stuff is extraneous. They are matters of the day, if you will. But the bottom line is, find a way to win the game. And I've had a pretty good run at it, and I've had a pretty good approach to it."