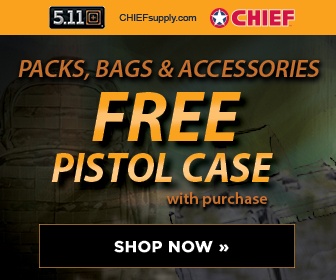 London Times
March 14, 2008
Technology can bring the front line to wherever the US wants it, Chris Ayres reports

The business of fighting a war certainly has changed since I accompanied US Marines five years ago on the invasion of Iraq.
Back then I was living in a makeshift tent, two miles south of the Iraq border. It was miserable. The food was served in plastic pouches. The toilet was a bucket full of chemicals. The showers did not work. It was 43C (110F), and I was wearing rubber boots, gloves, a hooded, charcoal-lined bio-suit, a gas mask and a bulletproof vest.
So it was with a heavy heart that I returned to the front lines five years later. I updated my will, checked my life insurance policy, said an emotional farewell to my wife and son and boarded the flight to . . . Las Vegas.
Yes, combat has changed a lot since 2003. For a start, the front line is no longer required to be on the same continent as the battlefield. My first morning back I awoke in a corner suite of a hotel on the Las Vegas Strip, from where I could watch the sun rise over the desert from the 35th floor while enjoying a £15 room-service breakfast.
By 7.30am I was on the road making the same 45-minute commute into the desert, to Creech Air Force base, that approximately 2,500 servicemen and women – including 50 or so Britons from the RAF – make every day.
As far as these people are concerned, Creech is closer to the front lines than any base overseas. The reason why became clear as we pulled up in a cloud of dust next to a petrol station on the empty I-95 freeway. Overhead we could hear a thrumming noise, like a lawnmower engine, and then we glimpsed what appeared to be a very large model aircraft with a giant mechanical eyeball strapped to its nose. It performed a giddy turn then came in to land next to the freeway. It was, of course, an MQ-1 Predator – the future of warfare, if the US Air Force is to be believed.
Unmanned and fully armed, with a wing span of about 15 metres, the Predator can perform both reconnaissance and attack missions via remote control, meaning that the "pilot" can be in an air-conditioned shed outside Las Vegas while the aircraft is 7,500 miles away, firing Hellfire missiles at goat-herders-***-insurgents in Iraq.
"This used to be a pretty lazy base," said Colonel John Montgomery, a 22-year veteran, as he greeted us later in one of Creech's high-tech conference rooms. "Now it's big, and it's getting bigger. We're about three years ahead of where we're supposed to be."
That much was obvious because the base is separated by only a brick wall from a trailer park. Work is now under way to move the facilities farther back.
When construction of the Predator began in 1995, by General Atomics, it was considered a bit of a toy. For a start, it was merely for surveillance and it could be dismantled and packed into a box. After a few years, however, the Predators had been equipped with Hellfire missiles, and, importantly, had stopped getting iced up and crashing in bad weather. The "eyeballs" – the rotating sensors strapped to the nose – had improved dramatically, offering high-quality video feeds that can tell from 15,000ft if an insurgent is limping.
By October last year the Predator had spawned an upgraded model known as the Reaper, powered by a turboprop engine, capable of carrying four Hellfire missiles (instead of two), plus two laser-guided bombs. Today there are thought to be about 60 Predators and Reapers in combat, flying around-the-clock missions and streaming live video back to anyone with a computer, an internet connection and the necessary US security clearance.
The aircraft are flown remotely from mobile, caravan-sized ground control stations at Creech and other bases in North Dakota, California and Arizona. Soon they will also be flying from New York, Texas, and northern England (the RAF has ordered three Reapers at £5 million each, with more to follow). The ground control stations send their commands via a fibre-optic link to a satellite relay station in Europe, which bounces them into space and back down to the aircraft.. Take-offs are handled by launch-and-recovery teams out in the field.
Although
The Times
was not allowed to sit in on any live missions at Creech, we were able to observe a simulated one. What strikes you when you first enter a ground control station is just how much the control panel looks like a two-player arcade game. The pilot and sensor operator each have three main TV screens: one showing a car navigation-style map, the next a live video feed and the third displaying technical data.
There are other, smaller screens to either side, on which live instant messages can be sent to colleagues on the ground or in the operations centre. The control panel is being upgraded with bigger screens so that the US Federal Aviation Administration will allow Predators to be flown in commercial airspace in nonemergencies.
How do the pilots feel about giving up their Top Gun fantasies for a system that is practically indistinguishable from a video game? "It's not as glamorous," admitted Colonel Montgomery. "But we try to ingrain in our pilots that this is a serious business. It might seem like a computer game, but it is not. If you mess up, people die."
To prove the point, he showed us recorded footage from a Predator of a Hellfire missile being fired at a sniper in an apartment building in Iraq. Having detected the muzzle flash, the Predator, controlled from the Nevada desert, used a laser beam to send the missile through the window where the sniper was standing, killing him instantly but leaving the two apartments to either side of him intact.
The advantages of the Predator programme are hard to argue against: the servicemen and women get to live with their families, they tend to make less mistakes, because they are not exhausted or in fear of their lives, and everything they do is subject to live supervision.
There have been no friendly-fire incidents involving Predators. Added to that, the Predators are practically green by US military standards: because of their light weight and big wings, they burn 25lb of fuel per hour, as opposed to an F16's 5,500lb of fuel per hour. But for anyone who watched the
Terminator
films, it is hard not to worry. After all, the Predators will soon be programmed to "talk" to each other, so that they can decide between themselves which one is best equipped to carry out certain missions, based on fuel, payloads and other technical data. And what about the ethics of employing a military force that, increasingly, never has to see blood or experience mortal fear?
I wondered what the Marines I met five years ago make of these new, digital warriors in their air-condi-tioned offices and with their Las Vegas lifestyles. "Probably they make fun of us," Colonel Montgomery shrugged. "But we get e-mails from them all the time saying, 'you saved my life'."
Chris Ayres is the author of War Reporting for Cowards.