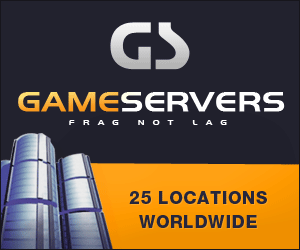 Army Times
April 30, 2007
Pg. 8
New chief of staff outlines seven goals, plans for achieving them

By Gina Cavallaro
FORT BRAGG, N.C. -- Seven initiatives are likely to frame the four-year tenure of Army Chief of Staff Gen. George Casey, who said that by mid-July he will set action plans to meet his objectives.
Casey expanded the list from an original six initiatives as he visited Army installations in mid-April, just days after he stepped into the job of chief of staff.
Building the quality of support for soldiers and families and assessing the expeditionary Army at war are among the initiatives.
A transition team has been working on the initiatives since a week after Casey returned from his 30-month rotation in Iraq in mid-February.
In an April 18 interview here, Casey said he is working with acting Army Secretary Pete Geren, and they will appoint three- and four-star generals and assistant Army secretaries to oversee the progress of the initiatives.
Eight days into his tenure, Casey was in the midst of a whirlwind schedule to visit Army installations worldwide and to talk to soldiers and families when he outlined his plans to Army Times. High among his priorities, he said, was the welfare of Army families as the service continued a hectic operations tempo that has strained the force.
"If we can't give them predictability in deployments, we can give them predictability in services," he said of the Army families who, he acknowledged, are nearing a breaking point under the weight of soldiers' multiple deployments.
Casey took over responsibility as the Army's senior uniformed officer April 10, following his tour in Iraq as head of Multi-National Force-Iraq. He weathered a contentious confirmation process in the Senate in which his performance in managing the war was harshly questioned by senators who pointed to unabated violence and a fledgling Iraqi security force.
He said he intended to maintain continuity with the accomplishments of his predecessor, Gen. Peter J. Schoomaker, while enhancing areas he thinks need renewed focus.
"What I intend to do is treat [the initiatives] the way the focus areas were treated four years ago," Casey said of the objectives Schoomaker set in August 2003.
He laid out his initiatives in seven distinct areas, adding a seventh by the end of his visit to Fort Bragg.
*Accelerate Army growth and readiness improvements to consistently field forces for victory and to sustain a campaign quality expeditionary Army Schoomaker set out to field four years ago. The active Army is authorized to grow to 547,000, adding about 7,000 soldiers a year for five years. Casey wants to add 10,000 a year.
*Enhance the quality of support to soldiers and families as a way of maintaining the strength of the all-volunteer force.
*Maintain continuity and momentum in the Army's modernization so the capabilities of the current and future forces continue to improve.
*Complete the transition of the Reserve component to an operational force in a way that preserves their status as citizen-soldiers.
*Step up changes in leader development programs to grow leaders for future strategic environments.
*Adapt institutional policies, programs and procedures to support the expeditionary Army while at war.
*Encourage strategic communications and the need for the Army to communicate effectively internally and externally.
Responding to feedback from families, Casey will seek to offer families access to mental health services and facilities, as well as concrete resources, including paid positions, for family support groups, which have been staffed almost entirely by volunteers. Casey's wife, Sheila, has been involved in helping get families' feedback to the chief and his transitions teams.
Casey also wants to speed up the initiatives at Training and Doctrine Command to make leadership development courses available to enlisted soldiers at their home stations by using more mobile training teams and by keeping soldiers with their families following deployments.
"You have to come at this from the standpoint that we've been at war for four or five years, and there are cumulative effects," Casey said.
He pointed also to the suggestion of a soldier at Fort Benning, Ga., who said he would like to be able to transfer his GI Bill benefits to family members.
"We've made great strides in this area, but we can do better, and we will do better," he said. "We have to raise the level of support."
Feedback to Casey's transition team came from more than 250 interviews across a broad array of military and non-military observers, including retired four-stars, serving commanders, family members, media and academics.
The teams, working under the guidance of Maj. Gen. David Huntoon and two one-star generals, were tasked with sizing the current state of the Army, and what the Army should look like in 2020.
"I'd characterize the general feedback as people are pretty happy about Army transformation and the way it's going, but they're concerned about the pace and tempo and the impact it will have on the all-volunteer force," Casey said. "What was surprising to me was... that across a wide spectrum of people, there was almost unanimous consensus that the next decade was going to be one of steady conflict. It may not be in Iraq, but it was going to be steady conflict."
Casey emphasized his immediate goal of raising the Army's end strength to 547,000 soldiers and then reassessing whether to take the number higher.
"The nation needs capabilities to plan and sustain a large land operation over a period of time," he said.
Casey said he is making a commitment to get technology and modernized equipment to soldiers on the battlefield as quickly as it becomes available.
"We have to be very careful about getting the support and resources we need," he said.
Mistakes were made during the 1990s in equipping the force following a drawdown after victories in Operation Desert Storm and the Cold War, and "we were trying to figure out how to spend the peace dividend."
"There were some decisions made because we thought we were going into a fairly peaceful period. Now we're at war, everybody who thinks about the future says we're going to stay in that state for 10 more years, and I think that's a pretty telling look at the future," he said.
Casey expressed no immediate concern about retention among enlisted soldiers, even in light of the new 15-month rotations announced April 11.
"I worry about something when I see trends that point to something that would cause me to worry about it. If I look at trends now, we're not having a problem in retention or recruitment. We're certainly watching very closely to see if there's any rebound impact," he said.