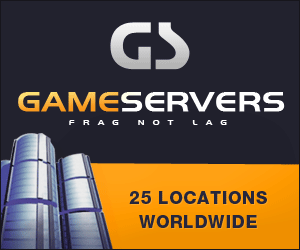 Colorado Springs Gazette
January 10, 2008
Pg. 3
Officials in Iraq were told of GI's claims, post says, but proof of shootings won't be easy

By Dennis Huspeni, The Gazette
Fort Carson officials confirmed they "immediately" notified military officials in Iraq about allegations of soldiers shooting at Iraqi civilians, but specifics about that investigation were scarce Wednesday.
Military law experts, however, said any criminal investigation in a war zone months after a crime would be especially difficult.
The allegations surfaced in an El Paso County homicide case involving soldiers accused of killing fellow soldiers in Colorado Springs and allegedly committing a wave of violent crimes here in recent months.
"It may be tough," said Eugene Fidell, a Washington D.C.-based military-law attorney and military-justice professor. "The trail may have grown cold. But this is the type of thing that has always challenged military investigative organizations."
Pfc. Bruce Bastien Jr. and former soldier Louis Edward Bressler are charged with first-degree murder in the shooting deaths of Spc. Kevin Shields on Dec. 1 and Pfc. Robert James on Aug. 4. Another former soldier, Kenneth Eastridge, also is charged in Shields' death.
After Bastien was arrested in connection with the Colorado Springs homicides, he told a U.S. Army Criminal Investigation Command agent that Eastridge would often shoot at Iraqi civilians while the pair patrolled the streets of Baghdad.
"Bastien said that he knows that an Iraqi civilian was struck on at least one occasion," according to a motion filed Tuesday by prosecutors in the Shields homicide.
The men used stolen AK-47 rifles commonly used by insurgents so that if the shootings were questioned, they could "claim they were taking on hostile fire," Bastien told the investigator.
A Fort Carson spokeswoman called the allegations "very serious" and said they were reported immediately.
"In accordance with DOD (U.S. Department of Defense) directives, the allegations were reported immediately through Forces Command and Central Command to officials at Multi National Forces —Iraq," spokeswoman Dee Mc-Nutt said in a written statement late Tuesday.
A spokesman for the Criminal Investigation Command confirmed the investigation Wednesday, but declined to answer questions about its scope or progress.
A local military-law expert and attorney, Michael Duncan, said investigators would likely start with others soldiers in the unit.
"That's a standard investigative tactic — get people to talk," Duncan said. "Every time they get a lead, they might talk to others and build a case that way."
The suspects served in Iraq together in the 2nd Brigade Combat Team, 2nd Infantry Division and all were in the same company, according to Fort Carson records.
Duncan, a former Army attorney, said a tool used for leverage in such questioning is that if any soldiers witnessed such a shooting, they were required to report it.
"That's one of the ways CID gets people to talk," he said.
Either way, proving such allegations is a monumental task, Fidell said.
"It's not like investigating a shooting downtown. It's a war zone where even on a good day it's difficult to investigate a charge of criminal conduct," Fidell said. "The problems of proof are severe."
The suspects are being held without bond at the El Paso County Criminal Justice Center and are due back in court Jan. 25.