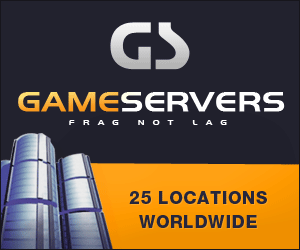 Los Angeles Times
December 27, 2006
By Alexandra Zavis, Times Staff Writer
BAGHDAD — Three car bombs exploded within minutes of one another at a west Baghdad intersection jammed with holiday shoppers, one of a series of attacks reported Tuesday that killed at least 97 Iraqis and injured dozens.
Three U.S. soldiers were killed when a roadside bomb detonated as they were removing explosive devices from a route northwest of the capital, the military said. At least 2,980 U.S. troops have been killed since the Iraq war began in March 2003, according to icasualties.org
.
The car bombings took place in a commercial district of shops and auto repair businesses. The blasts overturned fruit stalls, torched cars and sent thick, black smoke into the morning sky. At least 26 people were killed and 54 were injured, police said.
Witnesses said the area was full of shoppers preparing for the Eid al-Adha holiday, which takes place over New Year's.
Aqeel Abdul Hadi, a 45-year-old real estate broker, had just stepped out of his car to view a house for sale when the first bomb exploded behind him.
"We turned and we saw traffic policemen wounded and running from the explosion scene. I froze on the spot," he said, still shaken. "People rushed to evacuate the wounded…. Minutes later the second car bomb went off at the gathering of people, killing, burning and wounding them."
Hadi saw a man die in front of him, but the man's three children were not injured.
"They were carrying shopping bags. They were shopping for the new year," Hadi said. "When I saw this, I took my car and drove away as the third explosion happened."
The attack occurred in a religiously mixed area where Shiite Muslim militiamen have been targeting Sunni Arab residents, part of a cycle of sectarian violence tearing at the city. Militiamen from the Al Mahdi army loyal to radical Shiite cleric Muqtada Sadr have set up checkpoints at the intersection in the past, residents said.
The first blast caught Jamal Fawaz, a 62-year-old guidance counselor, on his way to a school.
"I took cover behind my car, and then the second and the third explosions took place," he said.
"The pressure and the sound of the third explosion were huge."
Fawaz fell and broke his glasses before scrambling to his car and driving off.
Later in the day, a car bomb exploded in a predominantly Sunni neighborhood in west Baghdad, killing 20 people and injuring 35, police said. The vehicle was parked in a lot behind a row of fast-food outlets near Abu Hanifa, Baghdad's largest Sunni mosque.
Police on Monday recovered the bullet-riddled bodies of 41 unidentified men, some of which showed signs of abuse, scattered across the capital. A body was found with a single bullet to the head in Kut, 100 miles southeast of Baghdad, police said.
Four roadside bombs exploded in a coordinated attack on a police patrol in east Baghdad, killing the officer in charge and injuring nine others, said the Interior Ministry, which oversees the police.
A bomb tore through the used-clothing section of Baghdad's central Bab al Sharji market, killing five people and injuring 15. The device was hidden in a pile of garbage, police said.
Police said at least two other people were killed in Baghdad, a senior border security official slain by gunmen on his way to work, and a civilian killed in an exchange of fire between U.S. forces and the Al Mahdi militia.
There was no immediate comment from the U.S. military on the incident.
Al Mahdi fighters have taken to the streets in recent days after U.S. raids in areas bordering their Sadr City stronghold in the capital, residents said.
In Kirkuk, 180 miles north of Baghdad, a child was killed and five people were injured when a bomb exploded near a school.
Times staff writer Mohammed Rasheed in Baghdad and special correspondents in Baghdad, Kirkuk and Hillah contributed to this report.