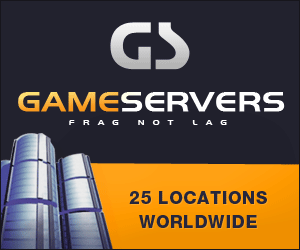 Mideast Stars and Stripes
October 12, 2008
By Drew Brown, Stars and Stripes
NAKHONAY, Afghanistan — The initial tip came from a boy who warned that the compound and grape vineyard was a "bad place," and that he and other children in the village had been warned not to go there.
Afghan troops took a quick look around and declared the small farm held nothing of interest. But Canadian soldiers advising the Afghans decided to send in a bomb-sniffing dog to investigate, just to be sure.
Their caution paid off. The dog hit upon a land mine and two containers of homemade explosives. Soldiers also uncovered the wheel carriage for an anti-tank gun and several canisters for its heavy rounds.
The discoveries grew. Within hours, the troops had found an 82 mm recoilless rifle, a rocket-propelled grenade launcher, a PKM machine gun, two AK-47 rifles and several anti-personnel mines. They also uncovered a number of grain sacks stashed among the grape vines that were stuffed with hundreds of individual rounds of munitions, including RPGs, mortar bombs, artillery rounds and several calibers of small arms ammunition.
The soldiers also discovered bomb-making materials, handheld radios, winter clothing and more than a dozen boxes of medical supplies that included IV bags, antiseptics, pain medicine and bandages. Several boxes bore the label of the International Red Cross Logistics Center in Peshawar, Pakistan. Others indicated that the contents had originated in Europe, Canada and the United States.
The discovery of the cache Wednesday appeared to be one of the biggest finds of Taliban weapons and supplies in Kandahar province in recent months. Reporting on the operation was prohibited until it ended late Friday.
"I'd say that this was a good company-size location, probably about 100 men," said Maj. Steve Nolan, commander of a team of Canadian troops advising the Afghan Army's 3rd Company, 2nd Battalion.
"This is certainly the biggest cache we've found."
The Afghans appeared pleased with the discovery of the medical supplies, which they redistributed among themselves. The Canadians were particularly happy with finding the 82 mm recoilless rifle.
"Those will kill a LAV (light armored vehicle)," said 1st Lt. Aaron Corey, commander of 7 Platoon, November Company, 3rd Battalion, Royal Canadian Regiment. "So, every one of those that we find is a good thing."
"Taking one of those off the streets will save 10 lives, maybe our own," said another soldier.
Others expressed hope that the discovery of the cache would deal a blow to the Taliban's ability to carry out attacks.
"This will hopefully set them behind for a few months," said Cpl. Adam Hitchings, of 7 Platoon. "(But) that's just a guess."
The soldiers made the discovery after three days of mostly uneventful foot patrols around the village of Nakhonay, southwest of Kandahar city, in an area that is believed to be a major logistics hub and staging ground for Taliban insurgents.
The find followed the discovery the day before of another large batch of medical supplies at what appeared to be a makeshift Taliban hospital in the village.
Village elders told the soldiers that the Taliban had left Nakhonay several days earlier. Although there were indications that the Taliban had observers watching the Canadian and Afghan troops, the soldiers made no direct contact with the enemy and took no hostile fire.
The villagers were curious about the soldiers' presence and were mostly friendly. One old man sat in a dirt lane and offered cups of steaming hot tea to the Canadians as they passed. Another told Corey that he didn't like the Taliban and was glad that the soldiers had come to Nakhonay.
"That's what we're here to do, is to help," Corey said.
The six-day operation involved soldiers from November Company plus a company of Afghan troops and their Canadian advisers. A contingent of British Royal Marines carried out a similar sweep in a nearby village.
Coalition troops had not been in the area in several years, according to one Canadian officer, who said the mission was meant to "stir the hornet's nest" and disrupt Taliban infiltration into Kandahar city.
The operation included tanks and dozens of armored vehicles and involved several hundred soldiers. The overwhelming display of firepower appeared designed to intimidate any Taliban fighters in the area.
However, as the massive column was moving back to base on Friday morning, a Canadian tank and a mine-clearing vehicle were each struck by buried explosives. There were no casualties.
A tank fired a single cannon round and a LAV fired a short burst of 25 mm rounds at the triggerman's suspected location. Soldiers from 7 Platoon dismounted and advanced several hundred meters through rows of crops and irrigation ditches, but found nothing.