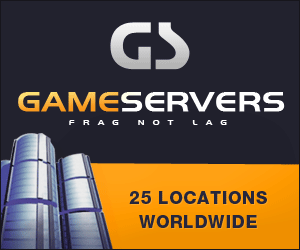 Wall Street Journal
January 5, 2007
Pg. 1
By Yochi J. Dreazen and Greg Jaffe
WASHINGTON -- The Bush administration's new strategy for Iraq, which the president is set to announce next week, will include a big boost in spending to fund reconstruction, economic growth and job creation, as part of a broader effort to help embattled Iraqi Prime Minister Nouri al-Maliki.
People familiar with the matter say that Mr. Bush will detail his request for billions of dollars in new aid for Iraq next week in an eagerly awaited speech on his strategy to contain sectarian violence there and clear the way for an eventual U.S. military withdrawal. In his speech, Mr. Bush will also call for the deployment of as many as 20,000 additional American combat troops to Iraq as part of a controversial "surge" designed to stabilize Baghdad and other violent regions of the country.
The administration's emerging Iraq strategy, which it is calling "The New Way Forward," will also include an effort to funnel U.S. money to moderate Iraqi political parties as a means of building a centrist political coalition to support Mr. Maliki, according to people familiar with the matter.
The proposals are part of what is shaping up as an effort by Mr. Bush to retool his Iraq strategy across all fronts. The measures are certain to prove controversial and could set the administration on a collision course with the new Democratic-controlled Congress, which was formally sworn in yesterday.
Other pieces of that strategy began falling into place yesterday, as the president made additional changes in his national-security team. Those changes will leave a significantly different cast of diplomatic and military policy makers in charge of implementing the new strategy.
Administration officials said Mr. Bush is likely to nominate Navy Adm. William Fallon to replace Gen. John Abizaid as the head of the U.S. military's Central Command, which is responsible for leading the war efforts in Iraq and Afghanistan. Mr. Bush will also tag Lt. Gen. David Petraeus to replace Gen. George Casey as the top American military commander in Iraq.
In addition, White House officials said that Mr. Bush plans to nominate Zalmay Khalilzad, now U.S. ambassador to Iraq, as the next American ambassador to the United Nations.
The changes come just weeks after Mr. Bush ousted former Secretary of Defense Donald Rumsfeld, the policy maker most closely identified with the old Iraq strategy, which the administration acknowledges has failed.
Most Democrats have already expressed opposition to the idea of temporarily boosting the number of U.S. combat personnel in Iraq, and have instead coalesced around a proposal to begin withdrawing American military forces from Iraq later this spring.
Democratic leaders have ruled out trying to stymie the administration by barring funding for the additional forces, however. The new aid request for Iraq could emerge as a bigger flash point with Congress than the troop surge, in part because Democrats may view the proposed aid as an investment in an Iraqi government about which they have developed doubts.
The new Iraq money would come on top of the more than $20.9 billion that has already been spent on large-scale, U.S.-funded reconstruction projects in the country that have largely failed to restore the country's electricity output, water supply or sewage capabilities to prewar levels. The costly effort to rebuild Iraq's war-shattered infrastructure has been mired in controversy from the very beginning because most of the money went to large American contractors like Bechtel Group Inc., rather than smaller Iraqi firms.
A range of U.S. government audits later found evidence that the administration had seriously mismanaged the rebuilding effort, allowing billions of dollars to be misspent or lost to outright fraud and corruption.
The new aid would be different, because it would be meant to go largely to Iraqis and Iraqi companies, rather than to large American contractors, officials said.
Still, Democrats have promised stringent oversight of funds spent on Iraq, and they will now have extensive influence over how much money is allocated and how it is spent. Democrats are also deeply skeptical about Mr. Maliki's intentions and capabilities, and are likely to resist any White House effort to funnel more money to him and his allies.
Expanded White House support for Mr. Maliki could also run counter to some recommendations made in a recent report by the Iraq Study Group, the panel of outside experts Congress formed to suggest changes in Iraq policy. The panel urged Mr. Bush to condition future American military and economic support on the Shiite-led Iraqi government's making the tough political compromises needed to restart Iraq's stalled political process by drawing in the country's Sunni minority. Mr. Maliki has to date failed to take such steps, and the rushed and chaotic execution of deposed Iraqi ruler Saddam Hussein, a Sunni, last weekend ratcheted Iraq's sectarian tensions even higher.
Administration officials say they are still putting the finishing touches on the economic aspects of the new Iraq strategy, but say the broad contours have largely been decided upon. One official involved in devising the new Iraq strategy said the administration hopes that the expanded job-creation and economic-development programs would make it harder for militias and insurgent groups in Iraq to recruit jobless young men.
The State Department section of the administration's fiscal year 2008 budget will ask lawmakers to appropriate $1.46 billion in aid for the Iraqi government, according to people familiar with the matter. These people said the request includes $335 million in security-related aid, $373 million in funding designed to help spur economic growth and $239 million for education and job creation. The largest share of the new money, $486 million, would go toward Iraqi political parties, human-rights groups and other players in the country's nascent democratic system.
The administration will request additional Iraq-related money in a supplemental spending bill that will be presented to lawmakers along with the standard budget.
The supplemental spending bill will ask for a "significant increase" in the money allocated to the so-called Commander's Emergency Response Program, which gives military officers in Iraq money they can use on small-scale reconstruction and job-creation projects that they hope will help stabilize the areas they patrol, according to a senior Pentagon official.
A second senior official said the increase could double the current size of the program from $720 million this past year to more than $1 billion in 2007.