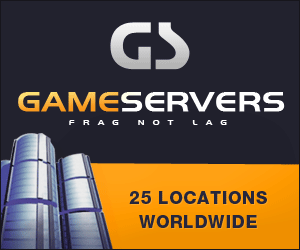 Washington Post
January 10, 2007
Pg. 10
Bush Warns Democrats About Effects Of Troop Pullout From Iraq

By Glenn Kessler and Jonathan Weisman, Washington Post Staff Writers
President Bush gravely warned House Democrats yesterday that America's credibility would be shattered if the United States pulled its troops from Iraq, forcing close ally Saudi Arabia to look elsewhere for protection and potentially destabilizing Egypt, the region's most populous country, according to participants in the meeting.
But Democrats in both the House and the Senate signaled that they will actively oppose his plan to send several additional U.S. combat brigades to Iraq, the first of which -- made up of about 3,500 troops from the 82nd Airborne Division -- could move relatively quickly into position from its current assignment in Kuwait. Bush's decision, which he will announce in a speech tonight, is rapidly becoming the first test of wills between the Republican president and the new Democratic-controlled Congress.
Senate Majority Leader Harry M. Reid (D-Nev.) said the Senate will debate and vote next week on a resolution opposing any increase in U.S. troop strength in Iraq. He predicted that the resolution will pass with overwhelming support from Democrats and Republicans alike.
"If there is a bipartisan resolution saying, 'We don't support the escalation of the war,' the president's going to have to take note of that," Reid said. "I think that's the beginning of the end, as far as I'm concerned."
Bush did not say during the half-hour meeting with Democrats where else he thought Saudi Arabia would seek "protection," but he made it clear that he was simply informing Democrats of his decisions on Iraq, not consulting with them. He said that he understands the challenges and thinks his plan has the best chance of success.
"He's made his decision," said Rep. Ellen O. Tauscher (D-Calif.). "He's going to put in more troops."
The House Democrats included Armed Services Committee Chairman Ike Skelton (Mo.), intelligence committee Chairman Sylvestre Reyes (Tex.), Foreign Affairs Committee Chairman Tom Lantos (Calif.), Energy and Commerce Committee Chairman John D. Dingell (Mich.), Rep. Norm Dicks (Wash.), Rep. Jane Harman (Calif.) and Rep. Robert E. Andrews (N.J.).
Vice President Cheney, Secretary of State Condoleezza Rice, Defense Secretary Robert M. Gates and White House Chief of Staff Joshua B. Bolten attended the meeting. Tauscher said that Cheney emphasized his concerns about Saudi Arabia.
The White House said that Bush also briefed the leaders of Australia, Britain and Denmark -- all of which have combat units in Iraq -- on his plans.
The State Department announced yesterday that Rice will leave for the Middle East and Europe on Friday in another U.S. effort to revive Israeli-Palestinian peace efforts and to seek Arab help to stabilize Iraq. The Saudis have pressed for greater U.S. involvement in restarting the moribund peace process. Rice will visit Israel, the Palestinian territories, Jordan, Egypt, Saudi Arabia, Kuwait, Germany and Britain.
Sen. Edward M. Kennedy (D-Mass.) and Rep. Edward J. Markey (D-Mass.) will introduce legislation that goes significantly further than Reid's plan. Under Kennedy's and Markey's bill, Congress would have to approve any additional troop deployments and any additional funding for the president's plan.
"Congress must have a genuine debate over the wisdom of the president's plan," Kennedy said in a speech to the National Press Club. "Let us hear the arguments for it and against it. Then let us vote on it in the light of day."
A top Senate Democrat said that he does not expect any attempt to stop the flow of funds for the Iraq war. "We're not going to cut off funding to the troops," said Sen. Carl M. Levin (Mich.), the new chairman of the Senate Armed Services Committee. "No one wants to do that."
But, he said at a breakfast with a group of defense reporters, other steps might be taken. For example, he said it is possible that Congress might impose a cap on the number of U.S. troops in Iraq, or pass a resolution requiring the president to seek congressional approval for troop increases, or require that any increase be linked to a long-term plan for troop reductions.
Levin expressed concern that the president might have the rhetoric of change in his speech without actually taking the steps necessary to force change. "What are the consequences if they don't meet the milestones?" he asked, referring to the Iraqi government.
Meanwhile, a senior official said the administration is struggling to keep a supplemental budget request for Iraq and Afghanistan under $100 billion, as promised. Defense budget analysts outside the administration say a 20,000-troop increase for Iraq could add $6 billion to $10 billion to the 2008 budget, depending on the form it takes.
Staff writers Thomas E. Ricks and Lori Montgomery contributed to this report.