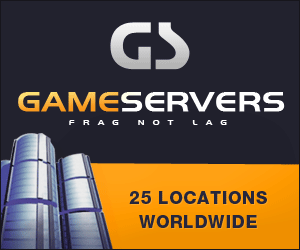 New York Times
April 6, 2008
Pg. 14
By Steven Lee Myers
SOCHI, Russia — As President Bush arrived after a week of NATO meetings, the White House said Saturday that it was unlikely that he would reach an accommodation in meetings here with President Vladimir V. Putin on basing parts of an American missile defense system in Europe.
Mr. Bush's missile-defense plans — endorsed Thursday by NATO leaders — have been at the center of a "strategic framework" agreement that administration officials have sought to negotiate with the Russians as Mr. Putin ends his presidency.
The White House press secretary, Dana M. Perino, said that negotiations were "headed in the right direction" but that more time was needed to hammer out highly technical arrangements regarding access to the American missile-defense sites and a Russian proposal to incorporate a Soviet-era radar in Azerbaijan.
Mr. Bush's secretaries of state and defense came to Russia last month hoping to reach an agreement that the administration sought to cap a tumultuous seven-year relationship between the two presidents.
Even as Mr. Bush arrived, having dinner with Mr. Putin and his successor as president, Dmitri A. Medvedev, at the presidential retreat here on the Black Sea, efforts were still under way to reach a broader agreement that would outline areas of cooperation between the United States and Russia on dozens of issues, like nuclear energy, nonproliferation and counterterrorism cooperation, officials said.
"No one has said that everything would be finalized and everyone would be satisfied with all the preparations, because we haven't even started to work on the technical aspects of the system," Ms. Perino said, referring to the talks on missile defense, which officials have acknowledged is the most contentious issue.
Mr. Bush's trip to Eastern Europe focused on NATO expansion, which threatened to overshadow his last meeting with Mr. Putin, as that subject has at many previous meetings.
Mr. Putin, who also attended the meeting with NATO members in Bucharest on Friday, bluntly declared that a further expansion to include two former Soviet republics, Ukraine and Georgia, would constitute a threat.
Mr. Bush pressed NATO to offer the two countries a "membership action plan," an important step toward membership, but Germany, France and other allies vetoed the proposal, settling instead on a statement welcoming their aspirations to join and declaring that they would ultimately become NATO members. The alliance's rejection of Mr. Bush's request was widely viewed as a result of Russia's warnings.
Before arriving in Russia, the president continued to champion NATO's expansion across all of Europe. Addressing new NATO allies in a medieval town square in Zagreb, Croatia, earlier Saturday, President Bush compared the liberation of Eastern European nations from Communism to the American-led wars in Afghanistan and Iraq.
"The people of this region know what the gift of liberty means," Mr. Bush said, openly relishing NATO's decision on Thursday to add Croatia and Albania as new members of the 26-nation alliance.
"You know the death and destruction that can be caused by the followers of radical ideologies," he said to several thousand people who had received tickets to attend. "You know that, in a long run, the only way to defeat a hateful ideology is to promote the hopeful alternative of human freedom. And that is what our nations are doing today in the Middle East."
Mr. Bush's remarks underscored the extent to which he has sought to recast NATO's mission from a bulwark against an invasion of Europe to an expeditionary force able to extend its reach far beyond its borders.
At the NATO meeting in Bucharest, Romania, he called the war on Islamic extremism — a focus of his administration since the attacks of Sept. 11, 2001 — "the top priority of this alliance," a view that is not universal among some European allies.
Since 2003 NATO has led the international force in Afghanistan, which totals 47,000, and NATO members have contributed soldiers and civilians to the American operation in Iraq, as well. Mr. Bush, however, suggested a broader, more ambitious role for the alliance. "NATO is no longer a static alliance focused on defending Europe from a Soviet tank invasion," he said in Bucharest. "It is now an expeditionary alliance that is sending its forces across the world to help secure a future of freedom and peace for millions."
During his stop in Croatia, which lasted less than a day, Mr. Bush met with Croatia's president and prime minister, as well as those of Albania and Macedonia. NATO did not invite Macedonia because of a Greek veto over the country's name, which Greece says implies territorial ambitions on its region of the same name.
Mr. Bush praised all three as deserving democracies that emerged from the Soviet bloc and survived strife and civil war. But even on a celebratory day, the lingering tensions of the Balkans were palpable.
When President Bush called for NATO to open its doors not only to Macedonia but also to Bosnia-Herzegovina and Montenegro, the crowd in St. Mark's Square in Zagreb cheered. When he said the same about Serbia, which Croatia fought from 1991 to 1995, the crowd remained silent as the interpreter finished his remarks.
The response was also subdued when he evoked their part in his expansive view of NATO's global duty. Croatia opposed the war in Iraq, though it now has 50 military police officers deployed as part of NATO's mission in Afghanistan.