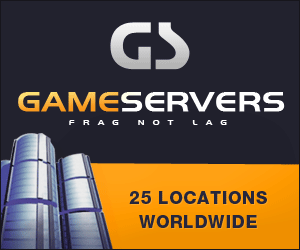 Media: The Associated Press
Byline: JENNIFER LOVEN
Date: 21 October 2006
WASHINGTON_President George W. Bush reviewed Iraq strategy Saturday with top
generals for a second day in a row amid increasing election-season pressure
to make dramatic changes to address deteriorating conditions.
Before a midmorning bike ride, the president consulted at the White House
with his national security advisers, spokeswoman Nicole Guillemard said.
Gathered around a Roosevelt Room conference table with Bush were Gen. John
Abizaid, the top U.S. commander in the Middle East; Gen. Peter Pace,
chairman of the Joint Chiefs of Staff; Defense Secretary Donald H. Rumsfeld;
Bush's national security adviser, Stephen Hadley; and other officials. Vice
President Dick Cheney joined in by videoconference. Gen. George Casey, who
leads the U.S.-led Multinational Forces in Iraq, had been expected to
participate as well.
No other details were immediately available from the White House or the
Pentagon.
Bush also met with Abizaid for a half-hour on Friday.
Even as it appeared to set the stage for a possible announcement, the White
House insisted the meeting was routine and that all that is in question is a
change in tactics in the war, not an overhaul of broader strategy or goals.
The series of discussions come at the end of a week in which the U.S.
military spokesman in Iraq said a stepped-up operation to secure Baghdad was
failing and needed to be refocused; Republicans worried about losing ground
in the Nov. 7 elections expressed fresh doubts about the war; and
frustration grew with Iraqi Prime Minister Nouri al-Maliki's lack of
progress in reining in militias.
Secretary of State Condoleezza Rice told reporters traveling with her from
Asia to Moscow that Bush meets often with generals overseeing the war
effort, including a similar session she attended recently at Camp David.
"I wouldn't read into this somehow that there is a full-scale push for a
major reevaluation," Rice said.
On Friday, gunmen loyal to an anti-American Shiite cleric briefly seized a
major southern city, an embarrassment for the local Iraqi security forces.
For October so far, the U.S. death toll was at least 75 _ and likely to be
the highest for any month in nearly two years.
"The last few weeks have been rough for our troops in Iraq, and for the
Iraqi people," Bush said Saturday in his weekly radio address. "The fighting
is difficult, but our nation has seen difficult fights before. In World War
II and the Cold War, earlier generations of Americans sacrificed so that we
can live in freedom. This generation will do its duty as well."
Bush said the violence has increased because the Baghdad campaign has put a
greater number of American forces in the most violent areas and because
terrorists are grasping for propaganda tools. He insisted his goal of
victory in Iraq would not change. He also praised Iraq's leaders for
"beginning to take the difficult steps necessary to defeat the terrorists
and unite their country."
"The terrorists are trying to divide America and break our will, and we must
not allow them to succeed," he said. "We will help Iraq become a strong
democracy that is a strong ally in the war on terror."
But Sen. Kay Bailey Hutchison of Texas, who holds a seat deemed safe for the
Republican Party, said in a campaign debate Thursday she would have voted
against the war had she known Saddam Hussein possessed no weapons of mass
destruction, and said earlier in the week that partitioning Iraq into
semiautonomous Sunni, Shiite and Kurdish regions should be considered.
Democrats also kept up the pressure. In a letter to the president, a dozen
House and Senate Democratic leaders urged him to bring home some U.S. troops
and force the Iraqis to take more responsibility for their security. The
Democrats said Bush should do more to pressure Iraqi leaders to disarm
militias and find a political solution that would curb violence.
Delivering the Democratic radio response, Diane Farrell, who is trying to
unseat Republican Rep. Chris Shays in Connecticut, said Bush should fire
Rumsfeld and Congress should establish benchmarks for Iraqis that would
allow U.S. troops to leave.
"We need a new direction in Iraq. To be blunt, the president and the
Republican Congress have been wrong on Iraq and wrong to keep their failed
strategy," Farrell said. "An arbitrary departure date could be dangerous,
but real goals for the new Iraqi government and its army are necessary."
Bush called withdrawal a retreat that "would allow the terrorists to gain a
new safe haven from which to launch new attacks on America."
"We will not pull our troops off the battlefield before the mission is
complete," he said.
An independent commission led by former secretary of State James A. Baker
III and former Democratic Rep. Lee Hamilton of Indiana is exploring options
for a new strategy. Though Bush is not expected to hear their
recommendations for change until December or January, the White House has
rejected possible ideas such as partitioning Iraq or a phased withdrawal of
troops.