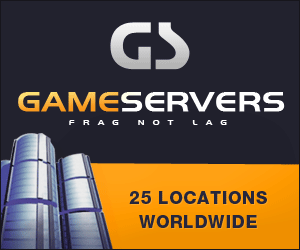 Financial Times
June 7, 2008 By Daniel Dombey, in Washington
The Bush administration came under fierce criticism in both Washington and Baghdad yesterday over its plans to strike a new agreement with Iraq on the future role of US forces there.
The dispute highlights the difficulties for President George W. Bush as he seeks to map out a course for the US presence in Iraq for the period after he leaves office next January.
Democratic US legislators accuse the White House of trying to sidestep Congress over the deal, while Iraqi politicians face charges that the arrangement would keep US troops in the country indefinitely and give Iraq a subordinate role.
Yesterday, Barham Saleh, Iraq's deputy prime minister, said the US would not be permitted to carry out any military operation without Iraqi approval - a demand the Pentagon may find unacceptable.
"There will not be freedom of movement for [US forces] in Iraq," Mr Saleh said on al-Arabiya television. "Any [US] movements should be in the framework of Iraqi approval and decisions and through consultations with the Iraqi side."
In the US, any decision on the issue before November's election is particularly sensitive, since Barack Obama, the Democratic presidential hopeful, has committed to a US pull-out from Iraq, while John McCain, the Republican candidate, has suggested the US could establish long-term military bases there.
US officials say the deal would be similar to status-of-forces agreements governing US troops in foreign jurisdictions - not generally subject to congressional approval.
They add that the negotiations were triggered by Iraq's request to progress beyond its current status - in which US and other foreign troops are under a United Nations mandate that expires at the end of the year - and establish a more normal arrangement.
The two sides are seeking to reach an agreement by the end of next month to enable it to be implemented by the year's end.
"Not only will this agreement deal with the status of US and coalition forces in Iraq past 2008, we also intend for it to set the broad parameters of the overall bilateral relationship in every field - political, diplomatic, economic, cultural," Ryan Crocker, US ambassador to Iraq, said this week.
But in a tough criticism yesterday, four senior Democratic and Republican senators called for Condoleezza Rice, secretary of state, and Robert Gates, defence secretary, to testify to Congress on the deal, and to provide legislators with full details before any deal was struck.
"The constitutional and legal implications of these . . arrangements remain an issue of deep concern to many in Congress," said Joseph Biden and John Kerry and Richard Lugar and Chuck Hagel, respectively the senior Democratic and Republican members of the Senate foreign affairs committee.