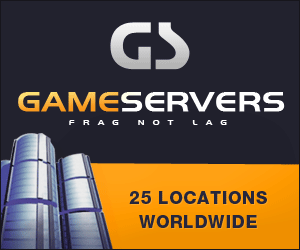 Washington Times
May 4, 2007
Pg. B1
By Kristen Chick, Washington Times
BALTIMORE -- A looming $1.5 billion budget deficit is complicating efforts to accommodate thousands of workers expected to flood the state in the next four years, Lt. Gov. Anthony G. Brown said yesterday.
Mr. Brown, a Democrat, told the Maryland Association of Realtors yesterday that state officials were scrambling to come up with funding to widen roads and expand schools by 2011, when 60,000 jobs and more than 28,000 households are expected to be created from the military's Base Realignment and Closure (BRAC) plan.
"We've got a lot of work to do," he said. "We've got a housing shortage, we've got transportation congestion issues," he said. "We've got to find the revenue. Call them taxes, call them fees, call them whatever. ... We're going to call on Marylanders to do their part."
The new workers are expected to increase traffic around Fort Meade and Aberdeen Proving Ground, where the bulk of the new jobs will be located.
Gov. Martin O'Malley wants to work with the private sector to prepare for the influx, said Mr. Brown, who leads a committee appointed by the governor to oversee the process.
Mr. O'Malley, a Democrat, has identified 54 transportation projects made necessary by BRAC, totaling about $22.3 billion, but the state has funded only about $6 billion worth of projects. Many of the key projects are not scheduled to be completed until after 2011.
State and local officials would like Baltimore to absorb many of the new households. One Realtor in the crowd asked Mr. Brown whether problems with Baltimore's school system would deter newcomers from settling in the city.
Mr. Brown said only that the city had "enormous potential" because its infrastructure was better able to accommodate growth than other areas.
Realtors also questioned the lieutenant governor on plans to extend the Metro Green Line from Greenbelt to Fort Meade and plans for school construction. Mr. Brown said he supported the Green Line plan but had no timeline for it.
Many Maryland counties have ordinances prohibiting development in areas where schools are full unless the developer pays to expand or build a school.
A study by the National Center for Smart Growth Research and Education warns that those ordinances could push growth to rural areas, outside the regions designated for expansion under the state's Smart Growth plan. Urban sprawl could be exacerbated by the BRAC growth, the center's director said.
Mr. Brown said after the speech that he and the governor were committed to the state Smart Growth policy and the BRAC committee he leads might take action to prevent counties from working against the plan.
"Where there's decisions being made locally that are inconsistent [with the Smart Growth plan,] we're going to work with those local institutions to work out those issues," he said. "We're going to work closely to make sure we're getting the most value out of existing infrastructure."
Some Realtors in the crowd seemed worried that smaller counties affected by BRAC would be left out of funding allocations and infrastructure upgrades. Mr. Brown assured them that his committee was focused on a "one Maryland" concept.
"Every county is going to be treated equitably and fairly," he said. "The regional approach is key."