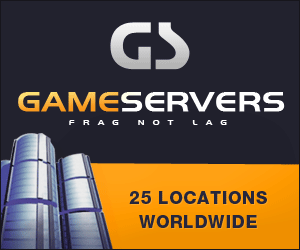 BRIAN MAHONEY
Associated Press
NEW YORK -
Kobe Bryant was suspended one game without pay by the NBA on Tuesday and missed the Lakers' loss to the Knicks after his long-shot bid for a hearing was denied.
Bryant was penalized for striking San Antonio's Manu Ginobili in the face late in the Lakers' loss to the Spurs on Sunday.
With Los Angeles already in New York when the suspension was announced, Bryant requested an "immediate hearing" with the league office to appeal. But his request was turned down because it would have deviated from standard procedure.
"This is not the process that we use at the NBA. Certainly, in theory, given the fact that the Lakers were in New York, we could have heard an appeal. But again, we never have, as it's not part of our process," said Stu Jackson, the league's chief disciplinarian for on-court actions. "He does have the right to an appeal at a later date. If he were to win that appeal, he would get his money back."
Bryant's absence left the Lakers without their leading scorer when they opened an eight-game road trip with a 99-94 loss.
"If you follow this team, we had to play in the beginning of the year without Kobe," teammate Lamar Odom said. "Of course he's a great player, but for us to win, to win regularly, we need everybody."
Bryant was prevented from coming to the game at Madison Square Garden, which he has called his favorite place to play.
"I've been waiting to play here. It's always been a fun place for me to play here, and I'm surprised. Shocked, by it, actually," Bryant said after the morning shootaround. "I unintentionally caught Manu Ginobili. What do you say? It's a basketball game. You unintentionally catch people with elbows every once in a while."
Players association spokesman Dan Wasserman said a letter was sent on Bryant's behalf to the league office requesting the hearing, and that Bryant volunteered to review the videotape and talk to commissioner David Stern or the "appropriate league official."
"I'm blown away by it. I really am," Bryant said. "It just makes no sense."
The play occurred with 2.7 seconds remaining in the fourth quarter of the Lakers' 96-94 overtime loss to the Spurs on Sunday.
"It's just unintentional," Bryant added. "I felt horrible about it. It's just basketball, it happens."
Jackson disagreed, and offered the NBA's explanation on a conference call.
"Some of the determining factors were the fact that there was contact made with Ginobili above the shoulders and the fact that this particular action by Kobe was an unnatural basketball motion. Following a shot, he drove a stiff arm in a backward motion and struck Ginobili in the head," Jackson said. "We did not view this as an inadvertent action."
No foul was called on the play.
"This blow was so swift in real time that it's understandable why, in fact, an official would have missed the contact," Jackson said. "In our view, this was not an attempt to draw a foul."
Bryant is averaging 28.4 points, 5.5 assists and 5.4 rebounds.
Bryant scored 40 points in his only visit last season to Madison Square Garden. Sasha Vujacic started in his place to the disappointment of a sellout crowd that booed when it was announced during pregame introductions that Bryant was not with the team because of the suspension.
"We have one appearance in Madison Square Garden," Lakers coach Phil Jackson said earlier Tuesday. "People obviously look forward to this game because Kobe last year was being chanted 'MVP!' on this court during the course of a game in which he had a great game. The crowd obviously likes him here and likes to watch him play. To miss this game cheats the fans."
Last season, Bryant was suspended for two games without pay for elbowing Mike Miller of the Memphis Grizzlies in the throat - but Stu Jackson said that incident was not a factor in Tuesday's penalty.