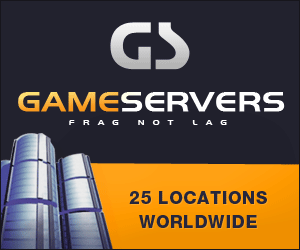 Washington Times
June 7, 2008
Pg. 1
On D-Day, a quieter mission befalls new 'Band of Brothers'
By Sara A. Carter, Washington Times
KHOST, Afghanistan--On June 6, 1944, the 2nd Battalion, 506th Parachute Infantry Regiment known as the "Band of Brothers" landed in Normandy, France, and changed the course of World War II.
The modern-day Band of Brothers prepared Friday for an air assault and dropoff in the eastern Paktika province near the Pakistan border, a stronghold of the Taliban insurgency.
Like their "brothers" in World War II, many of the soldiers in what is now the Bravo Company, 506th Infantry Regiment, Combined Task Force Currahee are young and on their first deployment. This time, however, their fight might not be as well remembered.
"Everybody knows about D-Day. Nobody's going to know pretty much what we're doing now, except for if they actually study a bunch of history," said one soldier, waiting outside the Chinook launch pad at Forward Operating Base (FOB) Salerno in eastern Afghanistan.
Another added, "They got to go against Germans, we get to against mountains."
Far from home, many of the soldiers wondered if the American public still remembered that they are fighting and dying in Afghanistan. But their leaders, who have seen numerous deployments, took it upon themselves to lighten the mood by joking around with the younger soldiers.
"This is my second mission in Afghanistan but my first deployment," said 19-year-old Pvt. David Hayes, from Napa, Calif., who added, "I miss the food ... and my family."
"Did you hear his voice crack?" joked Staff Sgt. Raymond Munden, the platoon sergeant, who has seen his fair share of combat. This was Sgt. Munden's sixth deployment since fighting in Somalia in 1992.
Pvt. Hayes laughed. "One day I'll be doing the same thing" to younger soldiers.
"Wishful thinking there junior," Sgt. Munden said. "If we didn't pick on you, we wouldn't like you - voice crack and all."
Two Chinook helicopters approached the launch pad, kicking up dust and rocks into the faces of the soldiers, who were helping each other carry gear and load 100-pound rucksacks on their backs. Heat billowed from the helicopters as the soldiers made their way on board.
They knew it would take 20 minutes to reach their destination, but they had no idea how long they would be there.
With regard to D-Day, said Sgt. Munden, "I didn't realize it until we were told. You sit down and think about it and it's pretty incredible. This is history - we're flying in on the same day. It makes you think."
Another soldier thought differently: "You can't compare us to them, because this is a different war."
Inside the "bird," the soldiers piled closely together, their heavy rucksacks still weighing them down.
Sgt. Mike Hilliard, who is on his second deployment in Afghanistan, understands the reality of war more than most. He suffered a traumatic brain injury after being shot in southern Baghdad. His helmet stopped the bullet but shrapnel caused severe brain trauma and he spent more than a year in rehabilitation learning how to speak and recover his short-term memory.
Despite his injuries, he came back to serve alongside the soldiers he considers his brothers.
"My dad, Sgt. Mark Hilliard, retired Air Force, re-enlisted when I did," Sgt. Hilliard said. "We all know the risks. I'm here because I want to be - I need to be."
When the helicopters lifted from the launch pad, the mood inside changed. The gunner took her position, scanning the stark and jagged mountainous terrain for insurgents.
Scattered young pine trees were a reminder of what Salerno province, only five miles from the Pakistan border, once looked like. Many of the trees and vegetation in the region were destroyed during the Soviet occupation and war.
From the sky, the Chinook helicopter - with its back end opened - offered a clear view of the terrain below. Some soldiers looked outside, others looked straight ahead, but everyone was quiet.
The soldiers were now holding both hands up, "10 minutes," they yelled.
The remote villages and rural farming communities are cut off from the world - without roads for access - buried in the rolling ridges of the lower peaks. The villagers' brightly colored clothes made them visible from the sky, scattering the desert landscape.
"We're always being watched," said Sgt. Munden, referring to the Taliban insurgents. "We never forget that."
The troops would be reminded of the Taliban presence at about 2:30 a.m. Saturday, when insurgents launched a mortar attack against their base. The soldiers responded with howitzer fire that lit up the night sky as all personnel were ordered to reinforced bunkers.
"One minute," yelled a soldier in the front, pointing his index finger up. Everyone else did the same.
They secured their rucksacks and reached across to one another - holding hands and preparing to pull each other up from their seats.
The helicopter landed in a remote and dangerous sector of Paktiya province.
Pvt. Hayes, who was closest to the back end of the Chinook was one of the first to get off.
Sgt. Munden understood that lurking in the mountains were Taliban fighters watching his teams.
"The main goal of this mission is that everyone comes home safe. Really, that's the most important thing," he said, before grabbing his gear and disappearing into the cloud of dust with his men.