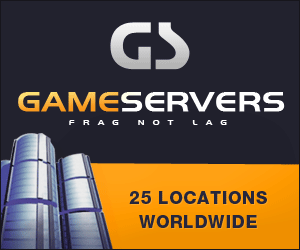 February 28, 2009 11:11 PM
Broadcaster Paul Harvey dead at 90
February 28, 2009 11:11 PM UPDATED STORY
Paul Harvey, a Chicago radio man whose melodious voice and hearty "Hello, America" were cherished by millions for more than 57 years on national broadcasts that were an entrancing mix of news, storytelling and gently persuasive salesmanship, died Saturday. He was 90.
Called "the voice of Middle America" and "the voice of the Silent Majority" by the media for his flag-waving conservatism, Harvey died surrounded by family in a Phoenix hospital, an ABC Radio Networks spokesman said. The cause of death was not immediately available.
"Paul Harvey was the most listened to man in the history of radio," said Bruce DuMont, president of the Museum of Broadcast Communications and host of the nationally syndicated "Beyond the Beltway." "There is no one who will ever come close to him."
Paul Harvey Jr., who after he was struck by a car in 1976 began writing his father's show, "The Rest of the Story," offered condolences, even amid his own loss, to those who loved to listen.
"My father and mother created from thin air what one day became radio and television news. So in the past year, an industry has lost its godparents and today millions have lost a friend," he said in a statement.
The show reached an estimated 24 million listeners on more than 1,200 radio stations nationally and 400 Armed Forces Radio stations around the world.
In Chicago, Harvey was heard on WGN-AM 720, but his local ties ran deeper.
Returning to civilian life after a three-month stint in the Army, Harvey moved to the radio big-time in Chicago.
While broadcasting the news at WENR-AM in Chicago's Merchandise Mart in 1951, Harvey became friends with the building's owner, Joseph P. Kennedy, who helped him get on ABC nationally.
Harvey's 45-minute routine started at 3:30 a.m., when the alarm clock would ring in the family's 22-room home in west suburban River Forest. It never varied: brush teeth, shower, shave, get dressed, eat oatmeal, get into car and drive downtown.
He dressed formally -- in shirt, coat and tie -- as if going to work as the president of a bank.
"It is all about discipline," Harvey told the Tribune in 2002. "I could go to work in my pajamas, but long ago I got some advice from the man who was the engineer for my friend Billy Graham's radio show. He said that one has to prepare in all ways for the show. If you don't do that in every area, you'll lose your edge."
Harvey rejected numerous offers to move his show to the East Coast so he could "stay in touch with his listeners and the American people," DuMont said.
His five-minute "The Rest of the Story" broadcasts featured historical vignettes with surprise endings like the story of the 13-year-old boy who receives a cash gift from Franklin Roosevelt and turns out to be Fidel Castro. Or the one about the famous trial lawyer who never finished law school (Clarence Darrow). He'd end each broadcast with his signature: "Paul Harvey. [long pause] Good day!"
Born Paul Harvey Aurandt in Tulsa on Sept. 4, 1918. He and his sister were raised by their mother after their police officer father was killed in the line of duty when Harvey was 3. He dropped his last name for professional reasons in the 1940s.
Harvey developed an early infatuation with the new medium of radio, picking up stations from a homemade cigar-box crystal set.
Beginning as an unpaid gofer at a Tulsa radio station in 1933, Harvey worked his way up the radio ladder.
While working in St. Louis, Harvey met Lynne Cooper, a student-teacher from a socially prominent family who read school news announcements. Instantly smitten with the young woman he nicknamed "Angel," Harvey later asked her to dinner. On the night of their first date, he proposed as they sat in her parked car. They married in June 1940.
"Since the first day of our marriage, we've worked side by side," Harvey told the Tribune. "I think that if we had not worked so closely the marriage would not have survived. There has never been the opportunity for neglect."
Lynne Harvey remained her husband's closest professional collaborator until she died last May.
Harvey's typical broadcast included human interest stories he loved to tell in order to satisfy the public's "hunger for a little niceness."
Stories like the one about the woman in Sheboygan, Wis., who was saved from a knife-wielding assailant: "The rescuer?" Harvey asked rhetorically. "Well, the rescuer is a gutsy woman who just happened to be passing by. And she says if I won't tell her name, it's all right to tell her age. [pause] Eighty."
DuMont said Harvey had a litmus test for all his stories: Would Aunt Betty care about this? He thought about the interest level of his real Aunt Betty to get away from "highfalutin" foreign affairs discussions to discuss "meat and potato" issues like health care, DuMont said.
A Harvey broadcast from the late 1980s included these items:
"Spec-tac-u-lar liftoff from Cape Canaveral this morning, into an azure sky," Harvey said, describing a rocket launch. Then it was on to "New York City. Last year. 8,064 people bitten by dogs. 1,587 people bitten [pause] by people."
Harvey said his trademark pauses were originally developed as a "a lazy broadcaster's way of waiting for the second hand to reach the top of the clock."
Steve Edwards, acting program director at Chicago Public Radio, called them "pauses you could drive a truck through."
"One of the things that radio broadcasters are taught from Day 1 ... is that dead air is a big no-no and it's only after years and years in the field that you realize that silence is your most powerful tool, [and] he did it better than anyone," said Edwards, who remembers listening in the back seat of his parents' station wagon.
Chicago radio legend Steve Dahl remembers working in the same studios when he first came to town in 1978.
"One morning he walked past me and said, 'Good morning, American!' " Dahl recalled. "That made me feel like I'd finally hit the big time. Paul Harvey was the man. He sure made me feel like one."
Known for his staunch conservatism -- he called it "political fundamentalism" -- Harvey supported McCarthyism in the 1950s. During the turbulent 1960s, Harvey echoed the sentiments of many older Americans by saying he felt like "a displaced person" in his own country.
But in 1970, Harvey shocked many of his listeners with his most famous broadcast. In the wake of Richard Nixon's expansion of the Vietnam War into Cambodia, Harvey said: "Mr. President, I love you. But you're wrong."
Harvey heard plenty of criticism and praise and assessment, but preferred to stay away from the whole issue.
"What makes Paul Harvey tick? That question is better asked of the listeners," he told the Tribune. "If I thought too much about it, it might be self-defeating."
Harvey, who also read his own commercials on air, has been credited with coining words like "guesstimate," "trendency" and "snoopervision."
While he made his living with words, retirement wasn't in his vocabulary. In 2000, at age 82, he signed a reported $100 million contract that would have kept him on the air for 10 more years.
Simply put, Harvey preferred a life "sitting at that typewriter painting pictures" -- and then reading those "pictures" over the air.
As he once said, "I'm just a professional parade watcher who can't wait to get to the curbside."
Dennis McLellan of the Los Angeles Times and Tribune reporters Mary Owen, Rick Kogan and Trevor Jensen contributed to this report.
--
Gerry Smith
and
Phil Rosenthal
Phil Rosenthal's
Tower Ticker blog for Sept. 4, 2008,
honored Harvey for his 90th birthday.
In 2002,
Harvey gave a wide-ranging interview
to the Tribune's Rick Kogan.
An audio link to a November, 1963, Paul Harvey radio program is available
HERE
.
A photogallery is available
HERE
.
http://www.chicagobreakingnews.com/2...rted-dead.html