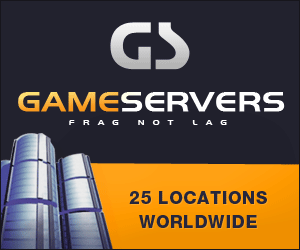 London Times
January 25, 2008 By David Charter, Anthony Loyd and Richard Beeston
Britain and Afghanistan fell out in spectacular fashion yesterday after President Karzai accused his British allies of bungling the military operation in Helmand and setting back prospects for the area by 18 months.
Mr Karzai, Britain's key ally in Afghanistan, had little praise for the efforts of the 7,800 British troops deployed in his country. Most are in the restless southern Helmand province, where Britain has invested billions of pounds in trying to defeat the Taleban, bolster central government authority and begin reconstruction.
But Mr Karzai said that they had failed in the task, particularly the initial military mission launched nearly two years ago by 16 Air Assault Brigade — a unit that is returning for its second tour this year.
"There was one part of the country where we suffered after the arrival of the British forces," Mr Karzai told a group of journalists at the Davos Economic Forum. "Before that we were fully in charge of Helmand. When our governor was there, we were fully in charge. They came and said, 'Your governor is no good'. I said 'All right, do we have a replacement for this governor; do you have enough forces?'. Both the American and the British forces guaranteed to me they knew what they were doing and I made the mistake of listening to them. And when they came in, the Taleban came."
Asked if he was blaming British failure for the return of the Taleban, he added: "I just described the situation of mistakes we made. The mistake was that we removed a local arrangement without having a replacement. We removed the police force. That was not good. The security forces were not in sufficient numbers or information about the province. That is why the Taleban came in. It took us a year and a half to take back Musa Qala. This was not failure but a mistake."
Britain had no immediate comment to the criticism. But senior military commanders and diplomats in Afghanistan have bemoaned privately the lack of co-operation with the Karzai administration and its controversial appointments of key provincial posts to the police and local government in Helmand. So far they have refrained from public criticism of President Karzai, who remains the West's only credible figurehead.
The same is not true of the Americans, however. David Satterfield, the US Co-ordinator on Iraq, told The Times this week that Iraq would turn out to be America's "good" war while Afghanistan was going "bad". "In many ways Iraq may be seen to be the success story with all reservations and cautions that are appropriate. And Afghanistan the much more threatening, bad picture."
Mr Satterfield added that Afghanistan's problems went beyond differences with Nato and the lawlessness across the border in Pakistan's tribal areas, where al-Qaeda and other militants are openly helping the Taleban.
"It is the nature of Afghanistan. Afghanistan has many deficits not present in Iraq. Iraq is a wealthy country, it has resources — badly used — but it is rich. Iraq for all its difficulty in unifying politically has many quasi-democratic recognisable political forces. Afghanistan has warlords."
Mr Karzai angrily rejected that when it was put to him by The Times and denied that his country was suffering from a rise of extremism. He also rejected responsibility for appointing inappropriate representatives in Helmand. But British Forces believe that, in many respects, their Afghan allies pose more of a challenge to their mission than the Taleban, which was defeated in the key town of Musa Qala last month and has since failed to launch a single attack in the area. It is the Afghan Government that is now proving more of an obstacle to stability in an area where a mixture of official corruption, ineptitude and paranoia are stymying British efforts.
In Musa Qala itself, Mr Karzai's assessment must seem ironic. The Afghan President lambasted Britain for encouraging him to remove Sher Muhammad Akhunzada as Helmand governor in 2006, a move which he claimed undermined the security situation. Mr Akhunzada was a fierce fighter against the Soviet occupation and is seen as staunchly anti-Taleban.
However, he was also accused of being a prominent figure in the drug trade and embroiled in numerous personal vendettas. He was removed after British officials told President Karzai that their troops would struggle to bring peace to Helmand if the governor remained in power, he has retained a strong background influence and is angling to be reinstated.
Mr Akhunzada told The Times this week: "I'm not against the British in Helmand but they should listen to President Karzai on matters of structuring local government."
Now a senator, he and Mr Karzai are old friends, their relationship cemented during the years of fighting in the mujahideen against the Soviet occupation. The British, however, regard him as such a destabilising influence that Gordon Brown is reported to have tried to exact a promise from Mr Karzai to keep the former governor on the sidelines.
Mr Karzai also accused the British of forcing him to remove key police officials, such as Abdul Wali Khan, also known as "Koka". who was notorious for his human rights abuses and so disgusted local people that they allowed the Taleban into Musa Qala as a favourable alternative to government authority.
Yet now his reinstatement, along with a hundred of his fighters, is being considered as a serious option by the Karzai Government, despite top-level requests from Nato commanders and diplomats to block the appointment.
"The UK does not want Koka here," one British commander in Musa Qala said. "All our good work could be undermined by the baggage he brings with him." Afghan civilians in the bazaar agreed. Wali Mahmoud, a village elder, said: "He was like a king here, doing whatever he wanted. He killed more people than I could count."