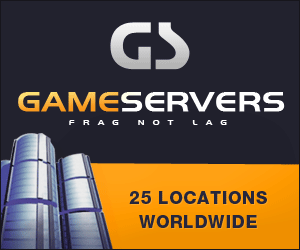 Washington Times
January 7, 2007
Pg. 5
By Ahmed Rashid, London Daily Telegraph
ISLAMABAD, Pakistan -- British policy in Afghanistan is seriously damaging Western efforts against the Taliban, diplomats from allied countries have warned.
Officials from the United States and European members of NATO say Britain is increasingly at odds with its coalition partners over its policy of making arbitrary peace deals with the Taliban, while at the same time declining to put pressure on Pakistan to stop providing sanctuary to the Taliban leadership.
Diplomats in Kabul and Islamabad, the capitals of Afghanistan and Pakistan, say Britain's "go-it-alone policies" are threatening military preparations for a major Taliban offensive expected next month.
Western officials have strongly criticized a deal in Musa Qala in Afghanistan's Helmand province, where thousands of British troops are fighting a resurgent Taliban faction.
British commanders say the deal was struck with tribal elders, but it has been claimed that the agreement was actually made with the Taliban, who controlled the town. British officers deny the accusation.
The truce is now reported to be breaking down, with large numbers of heavily armed Taliban returning to Musa Qala.
Britain wants more such deals, but the United States and some NATO allies have rejected the idea.
Lt. Gen. David Richards, the British commander of the 32,000-strong NATO force, will be replaced this year by Lt. Gen. Dan MacNeil, an American who is expected to cancel all such agreements, officials said.
"We're going to have to fight those [Taliban]. I don't see any opportunity or need to negotiate," U.S. Assistant Secretary of State Richard Boucher said recently.
Europe's other contention is over the relationship with Pakistani President Pervez Musharraf.
NATO is trying to forge a common front to put pressure on Gen. Musharraf to end the sanctuary that elements within Pakistan's intelligence services provide the Taliban.
The issue is of critical importance in the next few weeks as the Taliban is expected to recruit thousands of men and collect arms and other supplies for its spring offensive.
But Britain has resisted such pressure. Instead, Prime Minister Tony Blair lavished praise on Gen. Musharraf when Mr. Blair visited Islamabad in November.
The reason, diplomats say, is the cooperation between Britain's MI6 intelligence agency and Pakistan's Inter-Services Intelligence (ISI) agency on Britain's domestic terrorist threat from British-born extremists of Pakistani origin.
"Even though British troops in Helmand are facing attacks from Pakistan-based Taliban, London is willing to sacrifice that issue in exchange for getting ISI help on its home-based terrorist problems," a senior European official said.