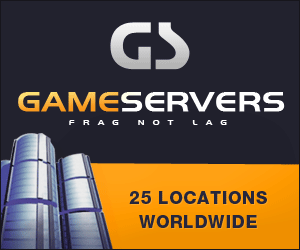 ATLANTA (AP) -Manny Acta hopes a postgame team meeting will wake up Washington's slumbering offense.
"I'm not a big meeting-type guy," said Acta, the Nationals' first-year manager. "But I thought it was the right time."
Andruw Jones and Chipper Jones homered in the same game for the 56th time, and the Atlanta Braves won their fourth straight game, 8-3 over the Nationals on Wednesday night.
At 7-1, the Braves are off to their best start since 1995, when they won their only World Series title in Atlanta.
Washington fell to 1-8, the franchise's worst start since the Montreal Expos had the same record through nine games in 1998. The Nationals have been outscored 61-21 and have yet to score in the first three innings of a game. In every game, they have fallen behind by at least 3-0.
Acta refuses to dwell on negativity, but he did use some gallows humor before the game, insisting that he won't shave until Washington wins again.
"I'm not going to accept losing up until October," Acta said. "If I go to the All-Star break 1-81, then I'm going to say, 'Geez, maybe we are as bad as people are saying."'
The Nationals waited 20 minutes before opening their clubhouse to reporters after the game. Asked to describe his mood during the meeting, Acta indicated he was reassuring.
"I didn't raise my voice that high," Acta said.
Before Ryan Church's RBI double in the eighth off Rafael Soriano, the Atlanta staff had pitched 23 1-3 consecutive scoreless innings, a streak that started in the third inning of a 3-2 win over the New York Mets on Sunday.
Chuck James scattered five hits in six innings, walking three and striking out five. James (2-0) has 13 wins since last June 25, tied with teammate John Smoltz for the most in the National League during that span. James is 9-1 with a 2.58 ERA in his last 13 starts.
Pitching in a 57-degree drizzle, James never felt entirely comfortable.
"I was battling a little bit today," he said. "I just didn't feel like I could get up and throw it nice and easy. My change-up wasn't so good today. I definitely need to pound the strike zone a little more and definitely cut down on those walks."
Chipper Jones' two-run homer off Jerome Williams (0-2) made it 2-0 in the first. Andruw Jones, who hit his first homer of the year on Tuesday, drove Ryan Wagner's pitch deep into the left-field seats to make it 5-0 the seventh.
The Braves' only position player remaining from '95, Chipper Jones refused to give added significance to Atlanta's hot start.
"It means we've played well for the first eight games of the season," Jones said. "We're not reading anything into it. We're not anointing ourselves as the team to beat."
Williams allowed two runs on four hits and four walks in five innings. The right-hander, who struck out four, was in a somber mood afterward. He blamed himself, however, rather than the Washington offense.
"Those guys go out there every day and try their best," Williams said. "We've been hitting the ball pretty hard but right at people."
Ronnie Belliard went 3-for-4 with a two-run double off Soriano, but his performance was just the second three-hit game for a Nationals player this season. "Yeah, I guess I did my job, but I like to win, no matter what you do," Belliard said. "It felt pretty good, but it doesn't matter if you lose."