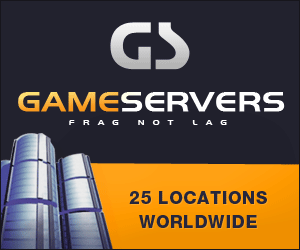 USA Today
November 14, 2007
Pg. 2
Glenn Minney lost most of his sight from a combat explosion. But it wasn't just the injuries to his eyes that cost him his vision — it also was damage to his brain.
Minney, then a Navy corpsman, was wounded when a mortar landed near him in Haditha, Iraq, in 2005. The blast threw him 30 feet. His back struck a metal railing, whipping his head backward. He lost his right eye. Vision in his left eye is impaired from physical injury and brain damage, he says.
An emerging threat from the fighting in Iraq and Afghanistan is damage to the brain that affects vision, Pentagon and Department of Veterans Affairs medical researchers say. This type of injury could mean that there are thousands of veterans with undiagnosed vision problems, says Tom Zampieri, of the Blinded Veterans Association.
Doctors didn't find Minney's neurological damage until after he left the military and was screened for brain injuries by the VA. "The public doesn't know the true extent of these (brain) injuries," says Minney, 40, married and the father of two. He's now a patient advocate for the VA in Frankfort, Ohio.
Concerns about eye injuries have prompted federal legislation that would create a $5 million Pentagon-based center for research and treatment of injured eyes. It also would create a registry to track eye wounds.
Minney suffered severe vision loss. Researchers are finding that less-severe vision problems also can occur among troops who suffer minor brain concussions from combat, particularly exposure to a blast. "There are a lot of patients who have suffered mild to moderate brain injuries. Upon initial examination their eyes looked healthy, but they were still reporting problems with their vision," says R. Cameron VanRoekel, an Army optometrist at Walter Reed Army Medical Center in Washington.
Gregory Goodrich, a research psychologist at VA facilities in Palo Alto, Calif., had similar findings in a study of 101 Iraq and Afghanistan war veterans with mild traumatic brain injuries. Many are still in the service.
Goodrich found that 40% to 45% of the patients suffered vision loss even though their eyes were physically healthy. The biggest problem was an inability for both eyes to operate precisely together. This can lead to eye strain and blurred vision.
Left undiagnosed, it can also hamper vocational or educational training and aggravate depression and post-traumatic-stress disorder, Goodrich says. Veterans may need an eye care specialist and corrective eyewear, he says.
But Goodrich fears that routine eye examinations may not uncover the problems. "In many cases, we're seeing active-duty troops, and they want to get back and join their units," he says. "So they don't want to hear that there's something they need to go get treated for."
--by Gregg Zoroya