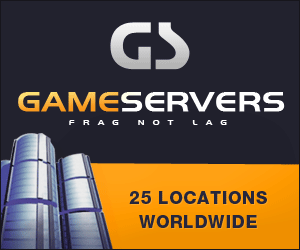 Fayetteville (NC) Observer
March 18, 2009
By Henry Cuningham, Military editor
The number of soldiers deployed from Fort Bragg this year probably will grow, and involvement with Iraq and Afghanistan will continue for years, leaders said Tuesday.
"We are not done," Lt. Gen. John F. Mulholland Jr. said. "We are going to be at this for some time."
He is commander of Fort Bragg's U.S. Army Special Operations Command, which has about 24,000 soldiers worldwide. Mulholland and other Fort Bragg and Pope Air Force Base commanders spoke to about 200 civic leaders at the Military Affairs Council's Command Performance Breakfast at the Crown Hospitality Ballroom. They praised the civilian community for its support of soldiers and airmen.
Mulholland said he expects to see his Special Forces, civil affairs and psychological operations soldiers in Iraq "for a long time." He also predicted "a very difficult fight in Afghanistan for some time to come"
About 7,200 Fort Bragg soldiers are deployed, with about 6,200 in Iraq and about 1,000 in Afghanistan, said Brig. Gen. William C. Mayville Jr., deputy commanding general of the 82nd Airborne Division He also spoke on behalf of the 18th Airborne Corps at Fort Bragg.
Lt. Gen. Lloyd J. Austin III and about 900 soldiers with the corps headquarters will return to Fort Bragg from Iraq "in the next few weeks," Mayville said. Austin has been in charge of day-to-day operations as commander of the Multinational Corps-Iraq.
But Maj. Gen. Mike Scaparrotti and about the same number of soldiers with the division headquarters will depart about the same time for Afghanistan, Mayville said. Scaparrotti will be in charge of Regional Command East on the Pakistan border.
The 82nd Combat Aviation Brigade will begin deploying in coming weeks to Regional Command South in southern Afghanistan with about 2,800 people.
"We're preparing for more forces to deploy, should the decision be made to do so," Mayville said. "It would not surprise me."
Fort Bragg is "right smack in the middle of this major shift in resources" from Iraq to Afghanistan, Mayville said.
"Iraq is every day looking like a win," he said.
The 82nd Airborne Division's 3rd Brigade Combat Team will be in Baghdad for most of this year.
The division's 1st and 4th brigades recently returned from long deployments, he said.
"I think it's reasonable that both these brigades will see combat again," Mayville said.
Col. Merle D. Hart, the commander of the Air Force Reserve's 440th Airlift Wing at Pope Air Force Base, said his wing is participating in worldwide deployments while rebuilding itself. The wing moved to Pope from Milwaukee with its C-130H cargo airplanes.
Col. John McDonald, commander of Pope's 43rd Airlift Wing, said about 15 to 20 percent of his airmen are constantly deployed.
"We are definitely in the fight," McDonald said.