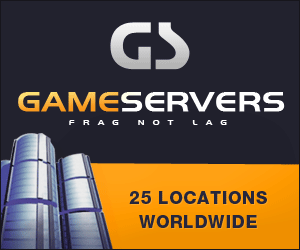 PAUL NEWBERRY
Associated Press
NEW ORLEANS -
Brady Quinn has one more college game to impress the NFL scouts, one more chance to show he's worthy of being the top pick in the draft. That's not exactly what he's focused on, though.
Notre Dame's star quarterback merely wants a win in Wednesday night's Sugar Bowl, not another batch of eye-catching stats. If he throws three interceptions and the Fighting Irish still come out on top, that's fine with him.
The draft? That's for another day. The head-to-head matchup with LSU quarterback JaMarcus Russell? Let the media have fun with that one.
"I just want to play a good game for my team," Quinn said. "I'm not worried about putting up numbers and silly little things like that. If he has a better game than me and we win, that's fine, that's great, that's all that matters."
Besides, Quinn already has put up enough numbers to show the NFL what he's capable of doing in a pro-style offense. Over the past two seasons, he's thrown for nearly 7,200 yards, with an astonishing touchdown-to-interception ratio (67 TDs, only 12 picks).
More important to Quinn, he's been a major part of helping Notre Dame reclaim its status as a college football powerhouse. While the No. 11 Fighting Irish (10-2) fell a bit short of expectations this season, they still earned a spot in the Sugar Bowl against No. 4 LSU (10-2).
"A win in this game would be a great way to cap off the career for me and the rest of the seniors," Quinn said. "We overcame a lot of tough times."
When he signed with Notre Dame in 2003, the Irish were coming off a 10-win season in Tyrone Willingham's coaching debut. The program seemed back on track after the mediocrity of the Bob Davie era. Quinn had every reason to expect more of the same.
"I came in here with high hopes," he said. "I mean, they were 10-3 the year before. I'm thinking, 'Hey, we'll be winning a national championship in the next year or so.'"
Of course, it didn't work out that way. With Quinn starting nine games as a freshman, Notre Dame slumped to 5-7. The Irish were humiliated at Michigan 38-0. They were blown out at home by Southern Cal (45-14) and Florida State (37-0).
It was a rude awakening for Quinn. The youngster was picked off four times by Purdue and three more times by FSU. He threw for 350 yards against Boston College, but it still wasn't enough to prevent a last-second loss.
By the end of the season, Quinn's stat sheet was in line with the overwhelmed freshman he was: a 47 percent completion rate, with 15 interceptions and only nine touchdowns.
Quinn improved as a sophomore, but it wasn't enough to keep the Fighting Irish from another disappointing season. After going 6-6 and getting wiped out by Oregon State in the Insight Bowl, Willingham was fired.
Enter Charlie Weis, who groomed Tom Brady into a Super Bowl-winning quarterback at New England.
"When the coach is fired and you have to go through that change, you have to wonder, 'How good are we going to be the next two years? What is going to be my fate?'" Quinn recalled. "But if you looked down deep inside, you knew this was a good team. We just needed someone to bring it out. Coach Weis has done that."
He sure did it with Quinn, who thrived in Weis' offensive system. The quarterback finished fourth in the Heisman Trophy balloting as a junior, throwing for a school-record 3,919 yards with 32 touchdowns.
This season, he finished third in the Heisman race behind Ohio State quarterback Troy Smith and Arkansas running back Darren McFadden. The 6-foot-4, 227-pound Quinn passed for 3,278 yards with 35 touchdowns and just five interceptions.
"He's a very intelligent quarterback. He makes good decisions," LSU defensive coordinator Bo Pelini said. "His arm is strong enough to make all the throws, and he's got the size that NFL teams are looking for in a quarterback."
But Pelini knows that Quinn can be rattled. He had three interceptions in a 47-21 loss to Michigan, which effectively ended Notre Dame's national title hopes. He completed just 22 of 45 passes in a 44-24 loss to Southern Cal in the regular-season finale.
The Tigers have one of the nation's top defenses, one that is fully capable of getting plenty of pressure on Quinn.
"It's motivation to me," LSU linebacker Ali Highsmith said. "Quinn is one of the top-ranked quarterbacks in the country. If we can contain him, rattle him, it would say something about our defense. It gets you riled up to go out and play against him."
Even if he struggles against the Tigers, Quinn still could be the top player selected in the NFL draft. Oakland has the first pick and almost certainly will go with an offensive player after averaging just 10.5 points per game, one of the worst showings ever in a 16-game season.
Despite all the speculation swirling about him, Quinn insisted that his entire focus is on Wednesday night's Sugar Bowl. He desperately wants to close his career with a win and help Notre Dame end its eight-game bowl losing streak, tied with South Carolina and West Virginia for the longest in NCAA history.
"I don't mean to hurt anyone's feelings, but I don't read what you guys write," Quinn told a group of reporters in the days leading up to the game. "I'm not really into all that."