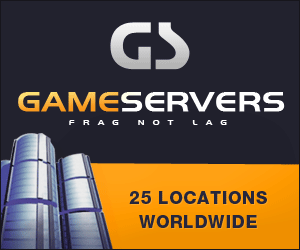 HOWARD ULMAN
Associated Press
FOXBOROUGH, Mass. -
The Patriots advanced to the AFC championship game despite Tom Brady's three interceptions. One pickoff even helped them.
He can't count on being as fortunate Sunday against the Indianapolis Colts. They already beat him 27-20 on Nov. 5 when two of his four interceptions led to 10 points.
So after his streak of five games without an opponent catching one of his passes ended in last Sunday's 24-21 AFC divisional playoff victory at San Diego, he needs to be more careful.
"There's no quarterback I'd rather have," New England coach Bill Belichick said. "Nobody's going to play a perfect game."
The Patriots will be on the road for the second straight week. Brady certainly will be aware that the Colts' once shaky defense has improved dramatically in the playoffs. Indianapolis has allowed one touchdown in two games, outscored opponents 38-14, intercepted four passes and recovered three fumbles.
Brady was impressed while watching the Colts beat Baltimore 15-6 Saturday.
"It was the type of game with two very good defenses slugging it out," he said. "It just comes down to a few plays here or there, and the Colts got those plays."
One day later, it was the Patriots who got those plays in San Diego.
The Chargers intercepted passes in the second and third quarters but had to punt after each one. Their third interception was probably the biggest play of the game. Oddly, it was the Patriots who benefited.
San Diego was leading 21-13 with 6:25 left when Brady dropped back on fourth-and-5 at the Chargers 41-yard line. He fired the ball down the middle, where safety Marlon McCree was waiting.
"If it's incomplete, it's their ball anyway, so you're trying to squeeze it in there," Brady said.
McCree had three choices - knock the ball down and the Chargers would take over on downs at their 41, intercept the ball and simply fall on it, or grab it and try to run it back.
He made the wrong choice.
After catching the ball, McCree ran with it and was almost immediately hit by receiver Troy Brown, who pried the ball loose. Another receiver, Reche Caldwell, recovered. Five plays later, Caldwell was wide open for a touchdown pass and Kevin Faulk tied it with a 2-point conversion run.
"I saw it get picked, but I saw the safety running with it loose," Caldwell said. "Troy did a great job of stripping it, and I just saw it on the ground and got the ball. I think that was the key. That was the big play of the game."
Just like that, a play that could have helped clinch the game for the Chargers instead gave Brady a chance to turn a mediocre performance into a memorable one.
The Patriots had totaled just 62 yards until their final possession of the first half.
"We were trying to throw quick and that wasn't working. We were trying to throw screens, and that wasn't working," Brady said. "We were doing everything we could to try to move the ball positive and forward. I could never get into a rhythm. I was like, `Gosh, try something else.' It was just difficult."
On his final possession of the half, Brady led the Patriots 72 yards to a touchdown pass that cut San Diego's lead to 14-10.
"He's always in control no matter what the score is," Caldwell said. "Even when we're down, he's calm and collected."
Still, Brady couldn't come overcome the four interceptions he threw against the Colts or the one that led to a touchdown in a 17-14 loss to the New York Jets the following Sunday. But he threw just seven interceptions in his other 14 regular-season games.
The three interceptions against the Chargers could have cost the Patriots the game. And the Colts may not let him get away with that if he does it again.
"Not a bad day," Brady said, but "there were lost opportunities there."