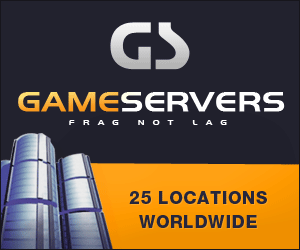 JIMMY GOLEN
Associated Press
BOSTON -
Boston College is preparing to hire Green Bay Packers offensive coordinator Jeff Jagodzinski as head coach, a school official told The Associated Press on Monday.
Jagodzinski has been offered the job and is expected to be introduced at a news conference on Wednesday, according to the official, who spoke on condition of anonymity because the move had not been officially announced.
Athletic director Gene DeFilippo did not return a call seeking comment. Packers coach Mike McCarthy said Monday he wouldn't comment on the situation, and a Packers spokesman did not immediately respond to a request for comment from Jagodzinski.
"Frankly, I'm not comfortable talking about what will or what could. That's not my place," McCarthy told the Packers media in Green Bay. "Like I've said before, the Green Bay Packers organization fully supports him. I think he'd be a strong candidate, so whatever works out, we'll see what happens."
Jagodzinski was BC's offensive coordinator and offensive line coach in 1997-98, when the Eagles averaged more than 400 yards per game and allowed the fewest sacks in the Big East. A Wisconsin native, he coached the Packers tight ends for five years before spending two seasons with the Atlanta Falcons and then rejoining Green Bay this year for his first stint as an NFL coordinator.
He would replace Tom O'Brien, who left for North Carolina State after compiling a 75-45 record in 10 years with the Eagles. He led BC to eight consecutive bowl games and has won six in a row - the longest such streak in the nation.
Jagodzinski confirmed last week that he had a "very, very positive interview" with BC officials.
"BC is a real prestigious place and that's about it," he said. "That's all I'm going to talk about that."
Among the others interviewed for the job were: Pittsburgh Steelers quarterbacks coach Mark Whipple, New York Giants QB coach Kevin Gilbride and current BC defensive coordinator Frank Spaziani, who will coach the Eagles in the Meineke Bowl against Navy in Charlotte, N.C., on Dec. 30.
McCarthy said at Lambeau Field on Monday that Jagodzinski was in the building and had been all day. Asked if he would be in Green Bay all week, McCarthy said, "You guys are killing me. I'm not going to get into that. It's not my place to talk about it. Good question, though, I like the angle."
Jagodzinski's coaching style is straight out of the blue-collar Milwaukee suburb of West Allis, Wis., where he grew up. When one of his players makes a mistake in practice, he can expect to hear about it - and, more than likely, he'll hear about it in front of his teammates, rather than behind closed doors.
Jagodzinski, who was the offensive line coach in Atlanta last year, was brought to Green Bay to install a zone-blocking running scheme similar to the one used by the Falcons and Denver Broncos. McCarthy, a former offensive coordinator with the New Orleans Saints and San Francisco 49ers, calls his own offensive plays during games and spends most of his time with the offense in practice.