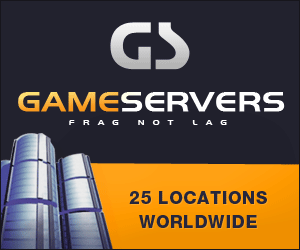 Media: The Associated Press
Byline: HAMID AHMED
Date: 12 September 2006
BAGHDAD, Iraq - A parked car bomb detonated Tuesday in Baghdad's upscale
Mansour neighborhood, killing at least six people and wounding 18 others,
police said.
Iraqi forces cordoned off the area in western Baghdad. Police had no further
details on the explosion.
Violence overnight and Tuesday resulted in at least 24 people being killed
around Iraq, police and military officials said.
In Middadiyah, a town just outside Baqouba northeast of the capital, a
roadside bomb next to a market killed at least four people and wounded 24
others, police said.
It was the second attack in the Baqouba area following an attack late Monday
by gunmen who assaulted a Shiite mosque in a town with mortars and assault
rifles, killing seven people and wounding three.
In northern Mosul, gunmen attacked and killed four unidentified Kurds and
injured another, said Ahmed Abdul-Aziz, a doctor at of Jumhouri Hospital.
A roadside bomb targeting a police patrol exploded in eastern Baghdad's
Zaiyouna neighborhood in eastern Baghdad, wounding three police officers and
a civilian, police said.
Gunmen killed police brigadier Ziad Ramzi central Mosul city. The officer
was in plain clothes when he was shot, said Nineveh police brigadier Saeid
Ahmeed.
Two armed men were killed and four Iraqi soldiers were injured in a
firefight between Iraqi forces and gunmen in the Qadisiyah area in eastern
Rawah, 275 kilometers (175 miles) northwest of Baghdad, the Iraqi military
said.
The mosque attack occurred Monday at 9 p.m. in the town on Bani Saad just
south of Baqouba, located 60 kilometers (35 miles) northeast of Baghdad, the
press office of the Diyala provincial police said.
Bani Saad is 20 kilometers (12 miles) south of Baqouba and police said the
attack began when six mortar rounds were fired at the Huseiniyat Bani Saad
mosque, followed by an assault. The gunmen then planted explosives around
the mosque and detonated them, damaging the structure, police said. No other
details were available.
The mosque is located in the middle of the town's open-air market area and
is the only Shiite mosque in the town.
Reporters on the scene said the area was surrounded by Iraqi army forces and
members of the Mahdi armi, a Shiite militia loyal to radical cleric Muqtada
al-Sadr.
The attack occurred in a mixed but volatile region that in recent months has
seen horrific acts of sectarian violence. Jordanian born-terrorist
mastermind Abu Musab al-Zarqawi, a Sunni extremist who long sought to start
a sectarian war in Iraq, was killed just outside Baqouba in an American
airstrike on June 7.