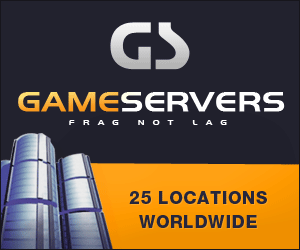 Arizona Daily Star (Tucson)
May 1, 2007
By Wire Reports
BAGHDAD — A wave of violence battered Iraqi civilians on Monday, including a suicide bombing at a Shiite funeral that claimed 32 lives and wounded 63.
The attack against the mourners north of Baghdad was the deadliest in a series of bombings and shootings that killed at least 102 people nationwide.
The April death toll among U.S. troops reached 104, the deadliest month for American forces since December, when 112 were killed, the military said Monday.
Also Monday, the largest bloc of Sunni Arabs in the parliament threatened to withdraw its ministers from the Shiite-dominated Cabinet in frustration over the government's failure to deal with Sunni concerns.
President Bush stepped in to forestall the move, calling one of Iraq's two vice presidents, Tariq al-Hashimi, a Sunni Arab, and inviting him to Washington.
All but one of the latest U.S. deaths occurred in Iraq's capital, where a nearly 11-week security crackdown has put thousands of additional American soldiers on the streets — making them targets for both Shiite and Sunni extremists.
Bush has committed about 30,000 extra American troops to the security operation in Baghdad, but he is facing legislation by the Democratic-led Congress calling for U.S. troops to begin withdrawing from Iraq by Oct. 1. Bush has promised to veto the measure; he said Monday that he wants to work with Democrats on compromise legislation to pay for the Iraq war.
Police said the suicide bomber who struck the Shiite funeral in Khalis, about 50 miles north of Baghdad, walked into a tent filled with mourners and detonated a belt of explosives hidden beneath his clothes.
Officials said the funeral was for a Shiite man who died of natural causes but who had about 20 relatives in the army and police.
Elsewhere, a tanker truck exploded near a restaurant just west of Ramadi, the capital of Anbar province, killing four people and wounding six, police said.
In a Web posting Monday, an al-Qaida front organization — the Islamic State in Iraq — announced it was preparing a "long-term war of attrition" in the Anbar province against the Americans and the U.S.-backed Sunni sheiks.
At least 66 other people were killed or found dead nationwide on Monday, police reported. They included 27 bullet-riddled bodies found in Baghdad, apparent victims of sectarian death squads.
Also on Monday, prosecutors alleged that a U.S. officer gave computer programs to a prisoner's daughter, beginning to lay out their case at a hearing to determine if evidence warrants a trial on charges that include the capital offense of aiding the enemy.
Lt. Col. William H. Steele, 51, an Army reservist from Virginia serving full time, also is accused of fraternizing with the detainee's daughter, illegally storing classified material, maintaining an inappropriate relationship with an interpreter, possessing pornographic videos, failing to obey an order, and dereliction of duty regarding government funds.
The most serious allegation — aiding the enemy — is tied to Steele's time as a military police commander at the Camp Cropper jail and carries a maximum penalty of death. The prison, near Baghdad airport, held former Iraqi leader Saddam Hussein before he was hanged.