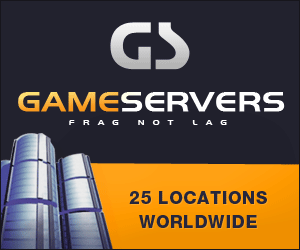 USA Today
May 9, 2007
Pg. 8
Suicide Attack Blasts Crowded Market In Kufa

By Staff and wire reports
BAGHDAD — A suicide car bomber killed at least 16 people Tuesday in a crowded market in the Shiite holy city of Kufa. The No. 2 U.S. military commander in Iraq said more troops are being dispatched to areas outside Baghdad to prevent such attacks.
The marketplace blast sent flames through a nearby two-story kebab restaurant, charring the interior. Kufa, 100 miles south of Baghdad, is a stronghold of the Mahdi Army militia, which is loyal to radical Shiite cleric Muqtada al-Sadr.
Angry residents demanded better protection. "They do not care about the fate of the poor. We demand real effective security measures to protect us," said Laith Hussein, 29, who helped carry some of the wounded to a hospital.
Lt. Gen. Raymond Odierno, who runs day-to-day military operations in Iraq, said the U.S. military is shifting troops to deal with an increase in vehicle bombs in areas outside the capital.
Insurgents have "lately migrated to truck bombs. They're trying to get them as big as possible," Odierno told USA TODAY. "It's about getting inside the (bomb-building) networks, seeing how these networks are connected. We are spending a lot more time in trying to figure that out. We've had some effect but nowhere near the effect we need to have."
The Kufa mosque was about 400 yards from the blast. Millions of Shiite Muslim pilgrims visit the shrines at Kufa and Najaf, home to top Shiite cleric Grand Ayatollah Ali al-Sistani, as well as al-Sadr.
Local authorities closed the entrances to Kufa and neighboring Najaf, and a vehicle ban was imposed around the shrines and mosques in the twin cities, said Ahmed Duaible, a local government spokesman.
Ayser Mohammed Ali, 33, who owns a grocery store, said the blast knocked cans off the shelves and caused him to briefly lose his hearing. "I went out to see the burning car bomb and several damaged shops. I saw wounded screaming for help and people running in panic," he said.
Also in Iraq on Tuesday:
•A roadside bomb killed two U.S. soldiers and wounded another as they were on patrol southeast of Baghdad.
•Sunni Vice President Tariq al-Hashemi backed away from a threat to lead a walkout from the Shiite-dominated government. He said a meeting Monday night with Prime Minister Nouri al-Maliki helped "melt the ice."
"I can say that we can, God willing, build an ambitious future based on a real partnership and joint understanding. And I think it is very important to go ahead with the political project," al-Hashemi said late Monday after the meeting.
A walkout by the Sunnis, who control 44 of the 275 parliament seats and five Cabinet posts, would severely weaken al-Maliki's grip on power.
•At least 68 people were killed or found dead Tuesday. Twenty-five of the bullet-riddled bodies were found in Baghdad, all but five on the predominantly Sunni western side of the Tigris River.
•U.S. spokesman Lt. Col. Christopher Garver said the military was investigating reports from residents in Baqouba that a U.S. helicopter fired on an elementary school, killing seven students and wounding three.
Garver said there were aircraft operating in Diyala province, of which Baqouba is the capital, but he could not confirm any firing.
Diyala was the site of a roadside bombing that killed six U.S. soldiers and a Russian photojournalist on Sunday.
"We do all we can to avoid civilian casualties. That's why we're going to look into this to see what happened," Garver said.