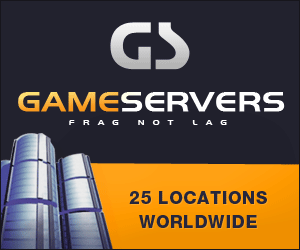 The Hill
May 22, 2007 By Roxana Tiron
Boeing has started an aggressive campaign to marshal congressional and grassroots support for its bid to build the Air Force's new mid-air refueling tanker.
The company has wasted no time since early April, when it submitted its tanker proposal to the Air Force. Boeing officials are meeting regularly with congressional staffers and lawmakers, and now the company is poised to launch a campaign to influence opinion in some of the 40 states it says will see job creation if its tanker bid is accepted.
It intends to start a steady drumbeat of press releases and maintain them through the summer in the top 18 states with high stakes in the tanker program. Each will play up the economic impact the program will have in a given state, said Bill Barksdale, a Boeing tanker spokesman.
Boeing's goal is to quote elected officials in support of the program, be them governors or congressional delegations.
Boeing certainly does not lack strong congressional support: Rep. Norm Dicks (D-Wash.) and Sen. Patty Murray (D-Wash.) are just two defense appropriators in the company's court. Apart from Washington state, where Boeing has a production line in the town of Everett, the company has a so-called finishing center in Wichita, Kan.
Boeing is playing up the fact that a contract for the much-coveted Air Force tanker would support 44,000 jobs at more than 300 companies in 40 states across the country. The aircraft maker previously calculated that a tanker contract for 100 planes would directly support 18,000 to 20,000 U.S. jobs. The Air Force plans to buy 179 tankers to replace Boeing's KC-135s.
In a move that could pay off with even more support for the program, Boeing is integrating its commercial and defense arms for this program. The 767 airplane that Boeing is offering to the Air Force is also available as a commercial freight aircraft, said Mark McGraw, Boeing's vice president for tanker programs.
Boeing is amassing all the support it can get for good reason. Both the company and the Air Force will be under sharp scrutiny over the tanker because of the lease deal they struck several years ago that developed into a procurement scandal that landed an Air Force official and Boeing executive in jail.
Boeing is up against tough competition from a Northrop Grumman-EADS North America team, which is offering the Airbus 330, a bigger and reportedly cheaper aircraft.
EADS North America, a subsidiary of the European Aeronautic Defense and Space Company conglomerate, had responded to an initial Air Force inquiry on the tanker in 2002 before the ill-fated lease deal.
But Northrop and EADS have to fight the perception that their aircraft has less U.S. content than Boeing's. (The aircraft will have at least 52 percent U.S. content.) The United States already is the largest supplier for the Airbus 330.
EADS and Northrop are going to assemble the planes in Mobile, Ala., a move that would create up to 1,500 aerospace jobs there. Overall, a Northrop contract would support about 24,000 jobs across the country, according to several reports.
Boeing now is determined to leave the past behind and charge ahead with what it says is a new airplane custom-built to meet the Air Force's requirements. Boeing officials acknowledge that there will be a fair amount of congressional scrutiny if Boeing is selected for the program.
Northrop and EADS are not without strong congressional support, ranging from the Alabama and Mississippi delegations to California, Ohio and Florida.
While Northrop will not discuss its lobbying strategy, Gustav Gulmert, a company spokesman, said, "We are fully committed to the program and our activities will be consistent with that."
Northrop is aggressively pushing its message at the Pentagon, according to sources. Meanwhile, the Alabama delegation has taken a leading role in promoting the program to other colleagues in Congress.
Boeing will campaign hard until at least October, when the Air Force is supposed to pick a winner. The Air Force in turn is expending considerable manpower on the tanker, which is its No. 1 priority.
The Air Force and Boeing have already gotten a taste of congressional scrutiny with the service's selection of Boeing for its new combat search and rescue helicopter. The selection prompted a maelstrom in Congress and in the industry and has forced the Air Force to reopen the competition. Lockheed Martin and Sikorsky were the other two competitors for the program.
Boeing has contracts with Italy and Japan for its 767 tanker, but both programs have hit some snags.