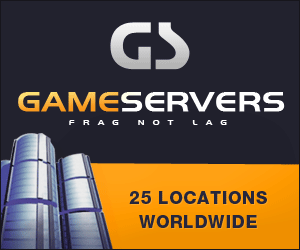 ROB GILLIES
Associated Press
TORONTO -
After the Blue Jays announced Vernon Wells' $126 million, seven-year contract Monday, owner Ted Rogers said the team was in danger of leaving Canada before he bought the franchise six years ago.
"There were Americans looking at buying it and moving the team to the United States. We thought at Rogers that that would be a terrible thing for our community," the owner said.
Rogers has committed a huge amount of money to the team in the last two years. After the 2005 season, the Blue Jays signed pitchers A.J. Burnett ($55 million over five years) and B.J. Ryan ($47 million over five years). The extension with Wells runs through 2014 and is the sixth-largest deal in baseball history.
Wells thought his agents were "crazy" when they came up with the $126 million figure three months ago. Then Alfonso Soriano signed with the Cubs for $136 million and Carlos Lee got $100 million from Houston.
"It is market value," Wells said. "When the Blue Jays came to us a week, a week and a half ago and said that this was a number they can do, I was shocked. This is a lot of money. I'm glad to be back with these guys. It would have been hard to leave, especially turning down this deal."
Wells and his wife, Charlene, cried when they heard on his birthday, Dec. 8, the team would offer $126 million. He wanted to take care of his family for generations and fly them wherever he plays. The Texas native said he'll buy a house in Toronto - he's been renting in the city.
In the final month of the season, Rogers agreed that the team needed to increase its $72 million payroll to compete with New York and Boston in the AL East.
"When Ted Rogers bought this club, he said, 'I didn't buy this club to save on a few light bulbs.' I think this is an absolute demonstration of what he meant by that expression," Blue Jays president Paul Godfrey said.
Wells hit .303 with 32 home runs and 106 RBIs last season. The 28-year-old center fielder is a two-time All-Star and a three-time Gold Glove winner.
General manager J.P. Ricciardi said Monday the team has a "little bit" left to acquire a starting pitcher. The Blue Jays might trade 25-year-old All-Star right fielder Alex Rios, who hit .302 with 17 homers and 82 RBIs in 128 games last season.
"There's a lot of interest in Rios," Ricciardi said. "We'll see. We would be crazy not to explore any avenues, but it doesn't mean we're trading him."