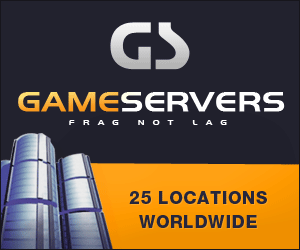 Houston Chronicle
March 6, 2008
Pg. 1
For immigrants in the U.S. military, the road to citizenship can be long and often dangerous

By James Pinkerton
Their military uniforms stood out in the packed school auditorium, a vivid reminder that thousands of immigrants serve their adopted country in war and peace.
There was a U.S. Army corporal from the Philippines who endured mortar attacks in Afghanistan. The immigrant from Mexico who earned a Purple Heart during two tours in Iraq with the Marines. A Navy medic from Nigeria training to treat Marines wounded in combat.
''Today's a pretty special day for me," said Jesus ''Jessie" Eduardo Martinez, the 30-year-old Marine veteran raised in Houston. "It's a long road with a great culmination."
On Wednesday, Martinez finally fulfilled his dream of becoming a U.S. citizen after waiting for almost four years since he applied. In that time, he received shrapnel wounds and suffers from hearing loss from a skirmish in the battle for Fallujah, Iraq, in November 2004.
He was one of a handful of service members among 2,708 immigrants from 112 countries who took the citizenship oath administered by U.S. District Judge David Hittner in Houston.
But the Marine veteran's long quest for citizenship is an experience common to many immigrants in military service, who often encounter long delays. Currently, 20,429 noncitizens are on active duty in the U.S. Armed Services, including more than 10,000 in the Navy.
''I began the process in early 2004, and somewhere along the way my paperwork got lost in the shuffle," Martinez said, explaining that the Marine sergeant helping him process his application was seriously wounded in Iraq.
''He took seven bullets and 45 pieces of shrapnel. Needless to say, he was evacuated from the country to recover from his wounds ... and there wasn't anyone to take care of his duties," Martinez said.
Transfers add confusion
A spokesman for U.S. Citizenship and Immigration Services said the long waits endured by service members are not caused by last summer's unprecedented surge of 2.5 million citizenship and green card applications. The bureaucratic backlog of hundreds of thousands of naturalization applications has drawn intense criticism in the last year.
Roughly 7,200 military service members have citizenship applications pending, said USCIS spokesman Chris Bentley. He said the agency does not track the length of the waits.
Bentley said the frequent transfers of service members makes it hard to find the soldiers to interview as part of the citizenship application process.
''The very transient nature of someone serving in the military is the biggest obstacle we have to overcome in order to make them a citizen as quickly as we possibly can," Bentley said.
To speed up the process, USCIS has opened a center in Nebraska to process only citizenship applications from military personnel, and has sent staff to Iraq and Afghanistan to conduct interviews.
Since the September 2001 attacks, more than 36,920 members of the U.S. Armed Forces have been naturalized, and another 109 were granted citizenship after they were killed on duty, according to USCIS.
A Pentagon spokesman noted that President Bush sped up the process with an executive order in 2002 that allowed immigrants to apply for citizenship after joining. Previously, the government mandated a three-year wait.
''We would not want to deny any qualified person the opportunity to serve our nation, and we think those serving should be at the front of the line for citizenship," said Pentagon spokesman Lt. Col. Jonathan Withington.
Standing near Martinez at Wednesday's ceremonies at the M.O. Campbell Educational Center in northeast Houston was Mark Dejaico, a corporal in the U.S. Army who was born in the Philippines.
''It makes me, you know, just stick my out my chest more," the young soldier stationed in Fort Bliss said of becoming a U.S. citizen, ''and say, you know what, it's the best country in the world and I'm glad I'm part of it."
'No complaints'
His deployment to Afghanistan in November 2006 caused him to miss interviews for citizenship, slowing his application process.
''I was hoping to vote in the primaries in Louisiana, a week ago," said Dejaico, who applied for citizenship just before his deployment. ''I would think it could have been done a little bit more quicker, but right now I finally have it, and I'm blessed with it. No complaints."
One other new citizen at Wednesday's ceremony was Anthony I. Ozoemena, a Houston resident who joined the U.S. Navy as a medic in January 2007.
The 31-year-old Nigerian native, who wants to become a registered nurse, looks forward to voting in this year's presidential election.
He had not settled on a candidate, but said the three leading contenders offer opportunities for change.
''I would like to vote and express myself as a citizen of this country," said Ozoemena.
On active duty
Here's a look at the number of immigrants on active duty in the U.S. Armed Forces as of December.
Army: 3,308; Navy: 10,614; Marine Corps: 5,187; Air Force: 1,320
U.S. Department of Defense