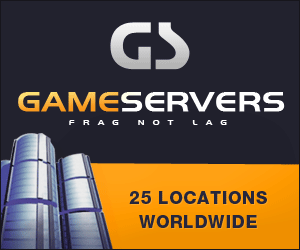 Washington Post
May 3, 2007
Pg. 3
By Walter Pincus, Washington Post Staff Writer
A House Armed Services subcommittee voted yesterday to establish a year-long, bipartisan commission to reevaluate the U.S. nuclear strategic posture for the post-9/11 world.
The subcommittee voted to pay for it by cutting $20 million from the Bush administration's $88 million request to complete design and cost studies for the first of a new generation of nuclear warheads.
In setting funding levels at $51.4 billion for strategic programs in the fiscal 2008 Defense Authorization Bill, the strategic forces subcommittee's new chairwoman, Rep. Ellen O. Tauscher (D-Calif.), said, "This commission is designed to help frame the debate over the future direction of our nuclear weapons program and place it in the context of related strategic consideration."
Tauscher said she wanted to slow down spending on the Reliable Replacement Warhead program and on related plans to modernize the aging nuclear weapons complex, which refurbishes older weapons and dismantles retired warheads and bombs. Rep. Terry Everett (R-Ala.), the ranking Republican on the subcommittee, said the reduction in the RRW program would allow "a measured, knowledge-based approach."
The administration, which says the program is a way to build safer warheads for the next 30 years, had hoped to complete cost and production studies by 2008. That would allow a congressional vote next year on the RW1, a new warhead for the submarine-launched Trident missile, and it could then be delivered by 2012.
The subcommittee also voted to withhold $160 million for a key element of the Bush administration's anti-missile-system proposal for Eastern Europe. It would temporarily halt construction of 10 silos for U.S. missile interceptors to be based in Poland but would permit work on the interceptors and on radar to be based in the Czech Republic. Russian President Vladimir Putin has objected to these sites because he says they could someday threaten Russia.
The subcommittee at the same time authorized an independent study of the European missile-defense deployment. "There has to be a debate" on Eastern European deployment, Tauscher said in a recent interview, adding that the administration is trying to go around NATO while "we should be working within NATO and make this part of a NATO system."
In other actions, the subcommittee directed the Defense Department and the Office of the Director of National Intelligence to develop a "Space Protection Strategy" in reaction to China's test of an anti-satellite weapon. It added $130 million to "space situational awareness" and "space control" capabilities, including an increase for a space-based surveillance program that detects and tracks objects such as satellites and orbital debris.
The subcommittee also voted to cut $760 million from a request of $8.9 billion for the Missile Defense Agency, including $400 million from the Airborne Laser program, aimed at hitting opponent's missiles in their boost phase. Tauscher said yesterday the subcommittee was trying to promote near-term missile-defense systems to protect U.S. troops in wartime, as opposed to "programs that are less mature or involve higher technical risk."
The idea for the bipartisan commission was rooted in a Jan. 6 Wall Street Journal op-ed by former secretaries of state Henry A. Kissinger and George P. Shultz, former defense secretary William J. Perry and former senator Sam Nunn (D-Ga.). In the op-ed, they urged the Bush administration to reverse reliance on nuclear weapons as a step toward preventing proliferation. They also called for ratification of the Comprehensive Test Ban Treaty, taking nuclear weapons off alert, reducing the number of nuclear forces and halting fissile-material production.
Tauscher said the Bush administration's 2001 Nuclear Posture Review -- which set a goal of deployed U.S. warheads at 1,700 to 2,200 -- was not based on realistic future needs. She said she believes that the RRW program has merit if it can lead to safer warheads, lower numbers and no testing. But she said there ought to be bipartisan agreement on how large a nuclear weapons complex is needed.
"We have to regain the high road," Tauscher said.