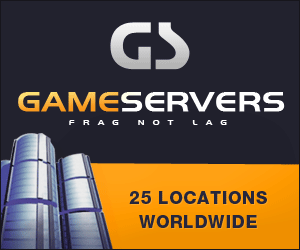 CAIRO, Egypt_Al-Qaida's No. 2 leader said in a new videotape aired Saturday
that an Egyptian militant group has joined the terror network, the first
time that al-Qaida has announced a branch in Egypt, the Arab world's most
populous nation.
The Egyptian group, Gamaa Islamiya, is apparently a revived version of the
biggest militant group that waged a campaign of violence in Egypt during the
1990s but was crushed in a government crackdown.
"We announce to the Islamic nation the good news of the unification of a
great faction of the knights of the Gamaa Islamiya ... with the Al-Qaida
group," Ayman al-Zawahri, the deputy leader of al-Qaida said in the
videotape aired on the Al-Jazeera news network.
He said the groups were joining "in one front facing their enemies in the
most imperious crusade carried out against Islam in all its history."
The announcement could be aimed to show that al-Qaida has the power to open
a new front in its militant attacks at a time of widespread anger in the
Arab world over Israel's bloody offensive in Lebanon, aimed at uprooting
Hezbollah guerrillas.
The Israeli offensive has sparked a wave of anti-U.S. sentiment in the
region, as well as anger at leaders of Egypt and other moderate Arab states,
seen by many as not doing enough to support Hezbollah against Israel.
Al-Zawahri said the Egyptian group was led by Mohammed al-Islambouli, the
younger brother of Khaled al-Islambouli, the militant who assassinated
Egyptian President Anwar al-Sadat in 1979 and was later executed.
Mohammed al-Islambouli left Egypt in the mid-1980s and was believed to have
been in Afghanistan working with al-Qaida-leader Osama bin Laden, said Diaa
Rashwan, an Egyptian expert on militant groups.
The video also included a statement by Mohammed al-Hakayma, identified as
another top leader of the revived Gamaa. He said that members of the group
still at large had decided to join al-Qaida despite a truce called by the
old Gamaa's jailed leadership.
"A large number of the brothers have decided who are still on the same
genuine path of Gamaa Islamiya and its principles, headed by the holy
warrior Mohammed al-Islambuli, decided to unite with al-Qaida, considering
it one of the most important seekers of jihad (holy war) of this era,"
al-Hakayma said.
Al-Hakayma, bearded and wearing glasses, was shown sitting in a grove of
palm trees, holding an automatic rifle.
It was not clear how much of a following the new version of Gamaa Islamiya
has on the ground in Egypt. Its previous incarnation was largely eliminated
by the government crackdown, and its leaders later announced a truce from
prison. It has not claimed any attacks since a 1997 attack on a pharaonic
site in the southern city of Luxor that killed 58 foreign tourists and four
Egyptians.
But thousands of members of the Gamaa never adhered to their leaders' truce
call, and many have been released from prison in recent years.
Rashwan said al-Zawahri's claim was likely just propaganda.
"This is media talk from Ayman al-Zawahri. The Gamaa Islamiya has its own
leadership and they said they have already rejected joining al-Qaida in the
past," he said. "Gamaa Islamiya has no command outside Egypt. They have
dissolved in Egypt."
Egypt has seen a string of terror bombings against tourist resorts in the
Sinai Peninsula since October 2004, killing 98 people. Egyptian authorities
have said those attacks were carried out by a group calling itself
Monotheism and Jihad, with links to Palestinian militants.
Many experts believe Monotheism and Jihad is at least inspired by al-Qaida
and may have some operational links, but the Egyptian government has not
announced any connection.
The excerpts of the video played by Al-Jazeera did not mention any imminent
threats of attacks in Egypt. In the video, al-Zawahri wore a white turban
and was in front of a plain black background.
Al-Zawahri, an Egyptian, was once a leader of Islamic Jihad, the other main
Egyptian militant group that led violence in the 1990s alongside the
original Gamaa Islamiya. In the late 1990s he moved to Afghanistan and
joined forces with bin Laden, bringing a number of Egyptian militants with
him.
In the video, al-Hakayma vowed loyalty to Sheik Omar Abdel Rahman, the
Gamaa's former leader who is in a U.S. prison after his 1995 conviction in a
conspiracy to blow up New York City landmarks.
He said the group's jailed leadership had announced their truce because
"there are pressures from the Americans on the Egyptian government, and
those pressures are being infliced on the leaders in prison to deny the
jihad being carried out in the world."
Al-Hakayma was once a "second tier" leader of the orginal Gamaa, Montasser
al-Zayat, an Islamist lawyer who once represented many militants in court,
told Al-Jazeera.