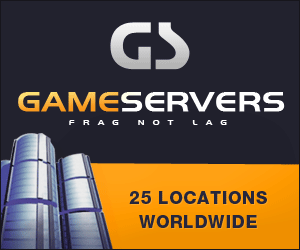 Washington Post
March 11, 2008
Pg. D4
Federal Diary

By Stephen Barr
A majority of federal employees would be able to cash out part of their unused sick leave at retirement under a bill introduced yesterday by Rep. James P. Moran Jr. (D-Va.).
The employees are covered by the Federal Employees Retirement System, which has a use-it-or-lose it requirement for sick leave -- a policy, Moran said, that encourages people to call in sick in the months before they retire.
The abuse is probably costing taxpayers $68 million a year, Moran said, citing an estimate from the Office of Personnel Management.
Congress created FERS, as the system is known, to restructure federal retirement benefits. It covers those hired since 1983, now about three-quarters of the workforce. Most of the remaining employees are in the older Civil Service Retirement System, which is being phased out.
Employees covered by the older system can convert unused sick leave at retirement into credits that increase their pension. FERS does not include a sick-leave benefit.
When FERS was created, Congress sought to make it roughly equal in value to the old system in other ways. For example, though FERS does not offer a sick-leave credit, it does provide matching contributions to the Thrift Savings Plan, a 401(k)-type program.
But the differences in the retirement systems seem to encourage FERS employees to use more sick leave. FERS employees eligible to retire used nearly 35 percent more sick leave than comparable employees in the older system, according to a study released last year by the Congressional Research Service.
Payroll data examined by the OPM show that FERS employees eligible to retire use, on average, 20.2 hours more sick leave annually than employees in the older system. FERS employees nearing the time they would qualify for retirement also use an average of 13.5 hours more sick leave annually, the OPM said yesterday.
The higher rate for FERS employees has raised questions about whether a substantial number may be gaming the system, by treating sick leave as vacation time. Officials say it is relatively easy to take sick time in small amounts because most agencies do not ask for a doctor's note for absences shorter than several days.
Concerned that the FERS use-it-or-lose it approach hurts productivity, Moran hopes to create an incentive for FERS employees to build up sick leave balances.
Under his proposal, FERS employees would be eligible for a lump-sum payment of up to $10,000 for their unused sick leave.
The proposed benefit would apply to accrued sick leave exceeding 500 hours. That would ensure that employees have at least that much sick leave available for an illness, injury or disability. Employees would receive 15 percent of the value of their remaining sick leave.
For example, a federal employee earning about $75,000 with 1,250 hours of sick leave saved up would receive a $4,000 lump-sum payment upon retirement under the Moran proposal, his office said.
Moran announced his proposal at a meeting of the Federal Managers Association yesterday. The bill has drawn support from the association and several other groups that represent executives, managers and supervisors in the government.
In a statement, Darryl Perkinson, president of the Federal Managers Association, said that "by placing a value on sick leave, FERS employees are encouraged to use their leave responsibly. As a result, the benefit to the government is increased productivity and morale, with minimal financial cost to taxpayers."
An aide to Moran said a bill will be sent to the Congressional Budget Office for a cost estimate. If the proposed benefit appears too expensive, it may be scaled back, the aide suggested.
Nancy H. Kichak, an associate director at the OPM, cautioned against jumping to conclusions that the different treatment of sick leave by the two retirement systems is behind the higher rate of use by FERS employees.
There are more women in FERS than in the older system, and it possible that women tend to use more sick leave because of family responsibilities, she said.
In addition, sick leave today can be used for more reasons than 20 years ago, she said. Employees may take sick leave to care for an ill child or family member, to provide time off for an adoption and for the funeral of a close family member.
"We're not attributing sick-leave usage being up to any particular thing," Kichak said. "Times are different."